The Mosque of Cordobalocated in the historic centre of the city and just a few metres from the Roman Bridge on the Guadalquivir River, is one of the main tourist attractions in Cordoba.

Declared UNESCO World Heritage Site since 1984 thanks to its historic minaret, the Patio de los Naranjos and the prayer hall, with more than 1,300 marble columns. The Mosque-Cathedral reflects the fusion of Umayyad art with other Christian elements, as well as having served as a place of worship for Visigoths, Muslims and Christians.
Night visit to the "Soul of Cordoba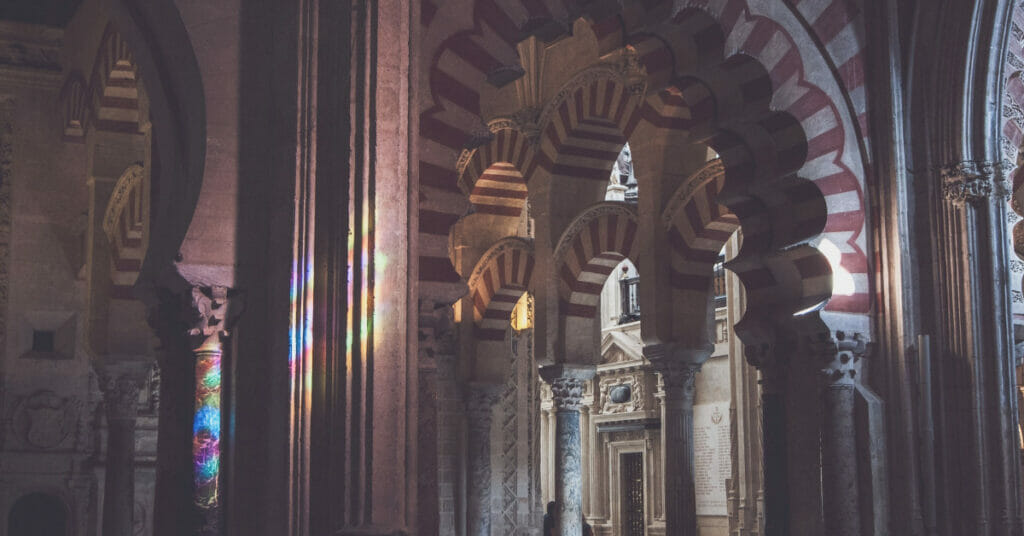 Take a night visit to the famous Mosque of Cordoba is undoubtedly a surprising way of getting to know this marvellous monument and its history. It stands out for its use of advanced lighting, sound and projection technologyto convey all the information from a historical and artistic perspective.
To contemplate this monument and its successive extensions, carried out to increase the area of worship, during the reigns of Abderramán I, II and III, the splendour of the reform of Alhaken II and the great reform of Almanzor, is a unique experience. It is made up of different parts such as the Cathedral, the prayer hall, the Patio de los Naranjos and the Bell Tower.
How are the night visits to the Mosque of Cordoba?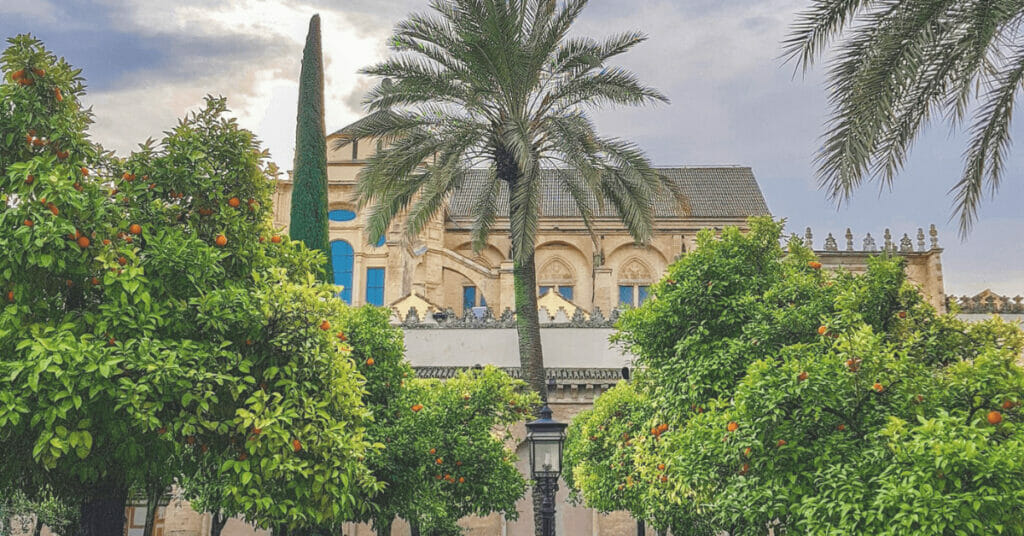 This evening show starts in the Patio de los Naranjos, where you can see the 17th century bell tower, with a projection that goes through the history of the building and the city. Afterwards, the visitor will walk around the monument and get to know its main landmarks.
These visits take place at night, in guided groups, and in several languages thanks to the use of audio guides (Spanish, English, French, German, Italian, Portuguese, Japanese and Arabic).
Overall, the "Soul of Cordoba"is an activity that we recommend if you are visiting Andalusia, as it offers a unique opportunity to get to know the Mosque of Cordoba as part of our history and culture from another perspective.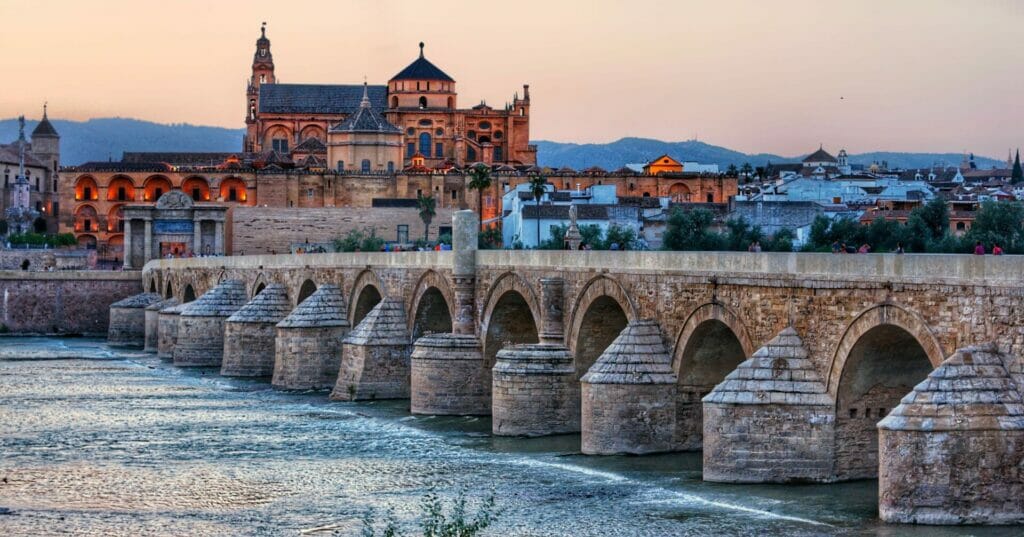 However, in this beautiful city there are many other very interesting monuments and places to visit with a lot of history, such as the Roman Bridge, the Jewish Quarter or the Alcázar of the Christian Monarchs, which are among the most important monuments in the city. the must-sees in Cordoba.