Travelling to Morocco from Spain is possible and within your reach. If you are planning to spend a few days in Spain and you are in the area of Andalusia, don't forget to include in your list of things to visit and things to do: Travel to Morocco! You will not only visit a new country, but also a new continent, i.e. Africa.
Open your mind and forget your prejudices.Morocco is one of the most visited countries in Africa and is one of the favourite destinations to travel from Spain, thanks to its proximity, especially from Malaga and Cadiz.
From Visitanddo.com, we give you a couple of tips for preparing a trip to Morocco.
Security in Morocco
Is it dangerous to travel to Morocco?
The most common question we ask ourselves, Morocco is one of Africa's safest countriesOver time it has adapted to tourists, you can walk through its streets and ask for help from its citizens, who are always ready to help you with a smile if you need it.
But as we say, it is safe to see the country on your own, We recommend you go with a local guide to learn about its history and culture.
Is it possible to travel to Morocco during Ramadan?
Yes, visiting Morocco during Ramadan is like travelling in any other month of the year. However, there are a few things to bear in mind:
Shop opening hours tend to vary, with shops opening between 11-12pm and closing early. They usually reopen again around 4pm.
Greater difficulty in finding liquor at this time of year
Reduced frequency of transport
Restaurants usually serve dinner from 20.30pm onwards and the waiting time may be longer.
If you are a non-Muslim, please do not eat, drink or smoke in public places. However, you can always eat or drink in front of the guide as they are used to non-Muslims during Ramadan.
Entry requirements for Morocco
The Kingdom of Morocco has reopened its sea and air borders to travellers. Below we will answer some of the frequently asked questions about the requirements for travel to Morocco.
What do you need to travel to Morocco from Spain?
Valid passport and valid for at least 6 months from entry into the country. Unfortunately, the DNI is not accepted.
From 3 October 2022, it is not necessary to be vaccinated against covid-19. to travel to Morocco, it is also not necessary to present a negative test result. Therefore, travel to Morocco is again as easy as it was before the pandemic.
Complete the health formYou can download it and do it online or it can also be delivered on board the airport or the ship.
How to get to Morocco from Spain
There are different ways to travel to Morocco from Spain, including by plane or boat.
The country has international airports such as Casablanca, Tangier, Marrakech, Fez, among others. And many Spanish cities offer direct flights, such as Barcelona, Malaga, Seville, Madrid and Valencia.
If you have little time to visit the African continent, it is possible to travel to morocco by boat. Spain is connected by direct ferry from Algeciras and from Tarifa, in case you are thinking about go with your caris the best option for travelling to Morocco.
We recommend you to see Morocco through organised excursions: with departures from the seaport of Algeciras to visit Ceuta, which belongs to Spain, and Tetuan, a typical Moroccan city in the north of Morocco that is not to be missed.
Visit Africa with the day trip to Morocco:
Tips for travelling to Morocco
Remove your prejudices and open your mind when you visit the African continent.
Moroccan gastronomy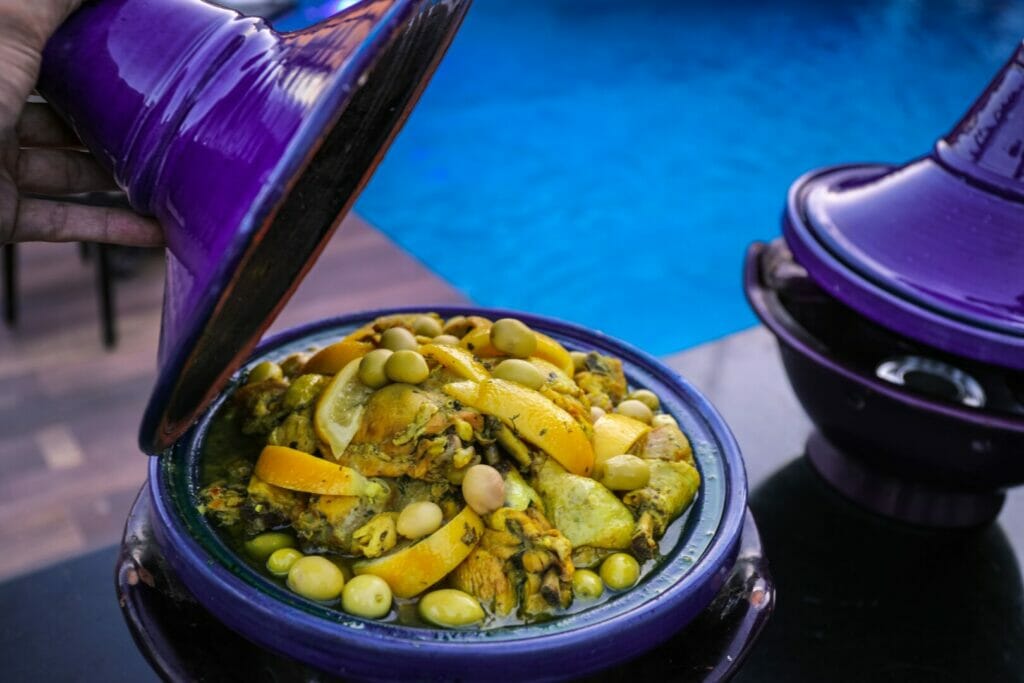 It is one of Morocco's best highlights, traditional Moroccan cuisine. The dishes are homemade, including cous cous, meat or fish tajines, mechoui or roast lamb, the soup known as 'harira', pastella, kefta and delicious Arab sweets, all accompanied by the Moroccan drink par excellence, the traditional mint tea, you won't forget this mixture of flavours and smells.
That's right, pay attention to your water consumptionWe recommend that you always drink it bottled or boiled.
On the excursion to Morocco, as well as getting to know Ceuta and Tetouan with a local guide. Also You will taste a Moroccan menu accompanied by traditional folklore.
Currency used in Morocco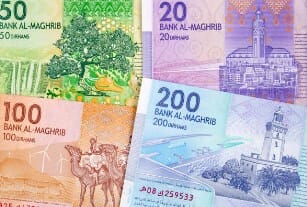 The Moroccan currency is the Moroccan dirham (MAD). which is divided into 100 cents. There are 20, 50, 100 and 200 dirham notes. On the other hand, the coins are of 1, 2, 5 and 10 dirhams and 10, 20 and 50 cents. We recommend that you carry mainly 20-dirham notes because you will probably use them the most.
Where to exchange money?
We recommend exchanging money at the borders of Ceuta and Melilla, as they generally offer the best exchange rates and are also reliable. Once in Morocco, we recommend exchanging money at customs and airports, or exchange offices are available in almost all Moroccan cities.In the international hotels, currency exchange is also available.
You can pay with Euros: Most shops accept payment in Euros, in these cases the exchange rate is 10 Dirhams to 1 Euro. The use of payment in Euros is recommended for small amounts, for higher value items it can lead to extra costs.
You can use credit cardsMastercard and Visa are the most widely accepted. We recommend that you check with your ship about the possibility of using it in shops and ATMs, as this may incur surcharges or commissions. The use of credit cards is recommended for amounts over 500 Dirhams.
Bargaining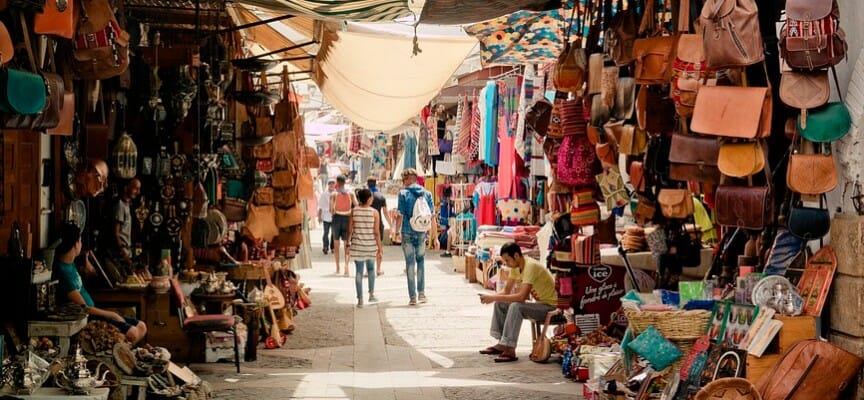 Make the most of your experience in Morocco and practice your haggling skills. One of Morocco's great attractions is the local handicrafts at affordable prices.
Simply wandering through the souks and being amazed by the colourful handicrafts is an incredible experience.
Some tips for successful bargaining:
Shows disinterest in the chosen object.
Divide the first price asked by the trader by three.
Don't make it look like you have a lot of money.
Do not decline your offer after you have reached an agreement, you may offend the trader.
Make the trader think that he sets the final price.
Smile, don't get angry! Bargaining is a great way to interact with the locals.
As we have told you from the beginning, if you want to be surprised by smells, flavours and colours Morocco, one of the essential excursions from Malaga and Cadiz, is not to be missed.
We recommend that you take advantage of the Excursion to Morocco from Malaga or from Algeciras so you don't miss out on what to visit and what to do in Tetouan and Ceuta in one day.