For years, the popularly known "Gibraltar monkeys" have been a significant tourist attraction in the region, where their primary habitat is the Rock of Gibraltar Nature ReserveThe area is a mountainous area with vegetation suitable for their survival, where they live in the wild.
Enter the curious world of the monkeys of the Rock of Gibraltar, a community of primates that has left an indelible mark on this iconic promontory. These mischievous inhabitants, also known as Barbary macaques, have been silent witnesses to centuries of history and changes in the landscape. Join us on an exciting journey through their intriguing habits, their coexistence with humans and the role they play in the Rock's unique ecosystem.
Why are there monkeys on the Rock of Gibraltar?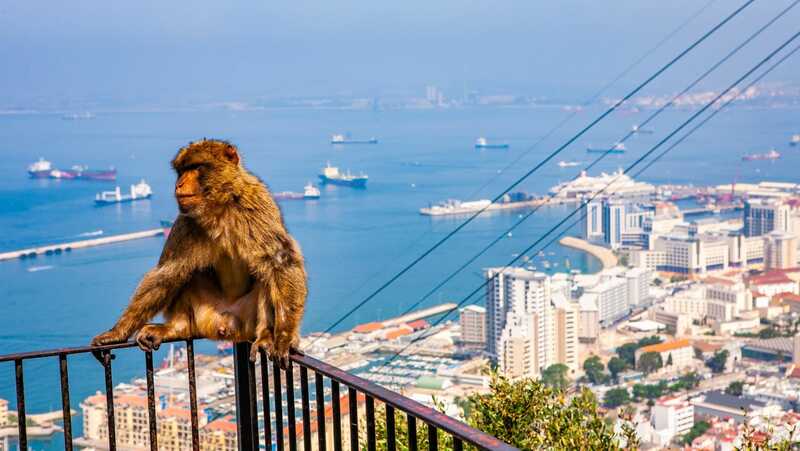 When we refer to the monkeys of Gibraltar, we mean the monkeys of Gibraltar. Barbary macaques (Macaca sylvanus), whose origin in Gibraltar goes back several centuries, since its arrival from North Africa, probably naturally or by human intervention.
Over time, they have established a population on the Rock, making it one of their most important unique tourist attractionsattracting many visitors to the Rock of Gibraltar Nature Reserve. Tourists come to observe and photograph these primates in their natural habitat, offering an unusual and close-up wildlife experience, as Gibraltar is one of the few places in Europe where monkeys can be found in the wild.
A popular legend says that as long as the monkeys are present in Gibraltar, the territory remains British. This has led the local authorities to care for and protect these animals as part of their heritage and tourist attraction.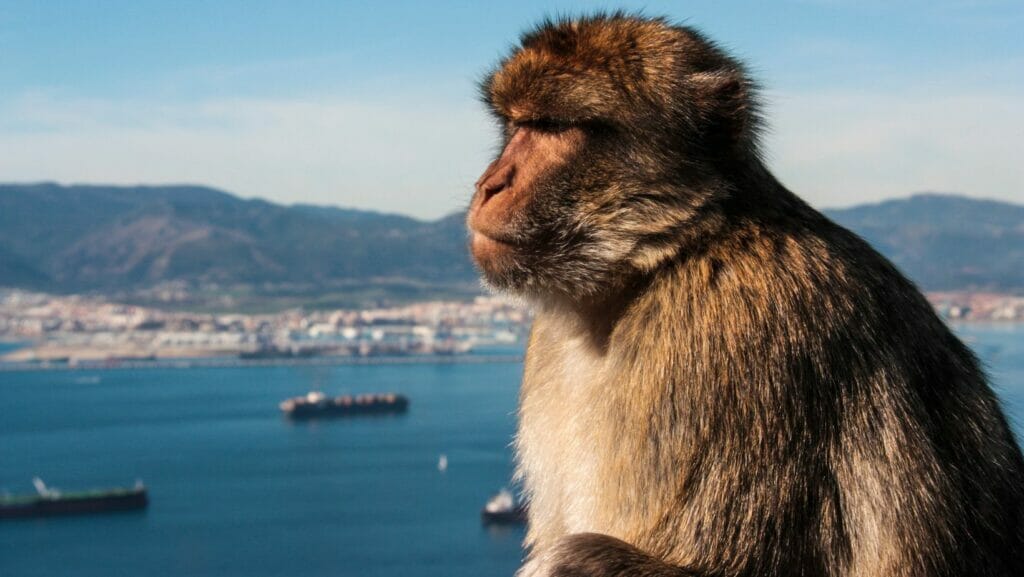 These monkeys are known for their intelligence, social behaviour and their ability to coexist in areas close to humans. However, it is important to note that although they may appear friendly, they are still wild animals, so it is essential to keep a safe distance and not feed them directly to avoid behavioural problems and maintain their welfare.
In addition to the monkeys of Gibraltar, which are one of the main tourist attractions, Gibraltar offers a variety of interesting places to visit. Some of the most popular sites are the St Michael's Cave, the tunnels of the Great Siegethe Faro de Europa Point and its most famous street for some tax-free shopping, Main Street.
At this point, you may be asking yourself the question how to climb the Rock of GibraltarThe truth is that there are several options to visit this emblematic place. Whether it's by riding a cable caror walking for the more adventurous, or in a of tourist busess. The latter are specially designed to go up to the Rock to visit the main attractions and are currently the only vehicle authorised to go up to the Rock.
Excursion to visit the Rock of Gibraltar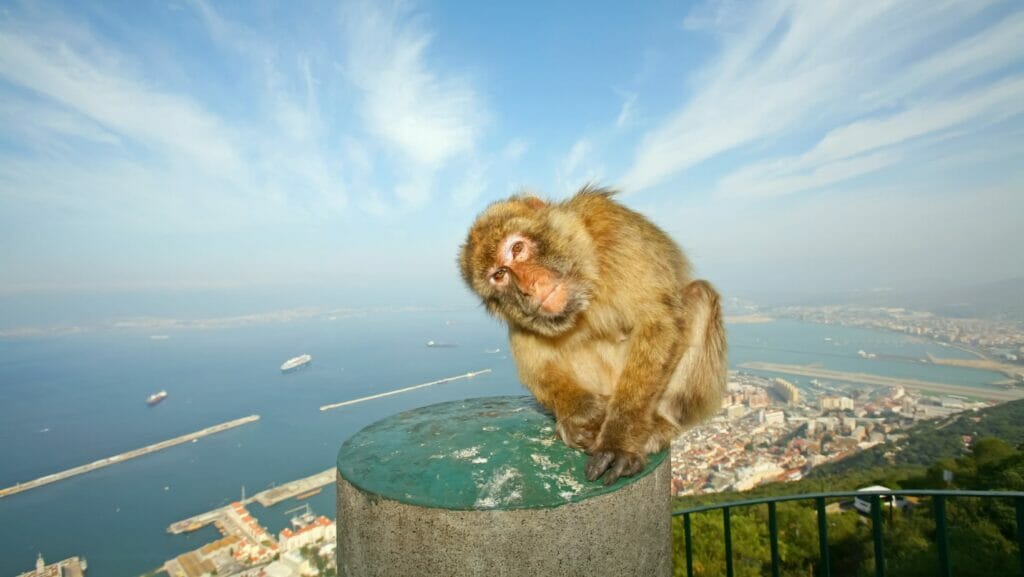 Our recommendation is to book an excursion to visit Gibraltar and its famous rock, this way you will be accompanied by a guide who will explain the incredible history of this place and also explain to you what sites you can visit during your free time.
At Visitanddo.com, we have a excursion to visit Gibraltar from Malaga and the Costa del Sol with several departures each week, in which during a full day you will visit all the essential places that this British territory has to offer.
Where you can select whether your visit is only to visit the centre of Gibraltar, to have lunch and to have a drink or a snack. do some shoppingYou can also include the option of climbing the rock, accompanied by an English and Spanish speaking guide. During the trip you will make several stops at the main tourist attractions, such as Punta de Europa and its lighthouse, The impressive cave of San Miguel and a stop to observe the famous Gibraltar Monkeys.
From Visitanddo we would like to remind you that it is essential to respect their habitat and natural behaviour when visiting Gibraltar and observing macaques. Sustainable and responsible tourism is essential to maintain a harmonious coexistence between humans and local wildlife.
Ready to immerse yourself in the world of the monkeys of the Rock of Gibraltar? Don't miss the opportunity to live an unforgettable experience by organising a private travel by bus or minibus. Gather your friends, family or travel companions and embark on a comfortable and personalised adventure to this captivating enclave. By choosing a private tour, you'll be able to enjoy the scenic views along the way, stop at points of interest along the way and explore the Rock at your own pace, ensuring a carefree experience - get ready to meet these playful macaques and discover a unique aspect of life in Gibraltar!