If you have the opportunity to visit this city, you can't miss out on trying the typical dishes from Malaga. The gastronomy of this region reflect its privileged location next to the Mediterranean Sea and the influence of Andalusian cuisine. Malaga has a rich gastronomic offer, where its typical dishes reflect the freshness of local ingredients and the legacy of its maritime culture.
In today's post we invite you to embark on a culinary journey through the most representative dishes of this region with these 5 emblematic dishes of Malaga that will delight your palate.
1. Malaga's star dish: Espetos de Sardinas (sardine skewers).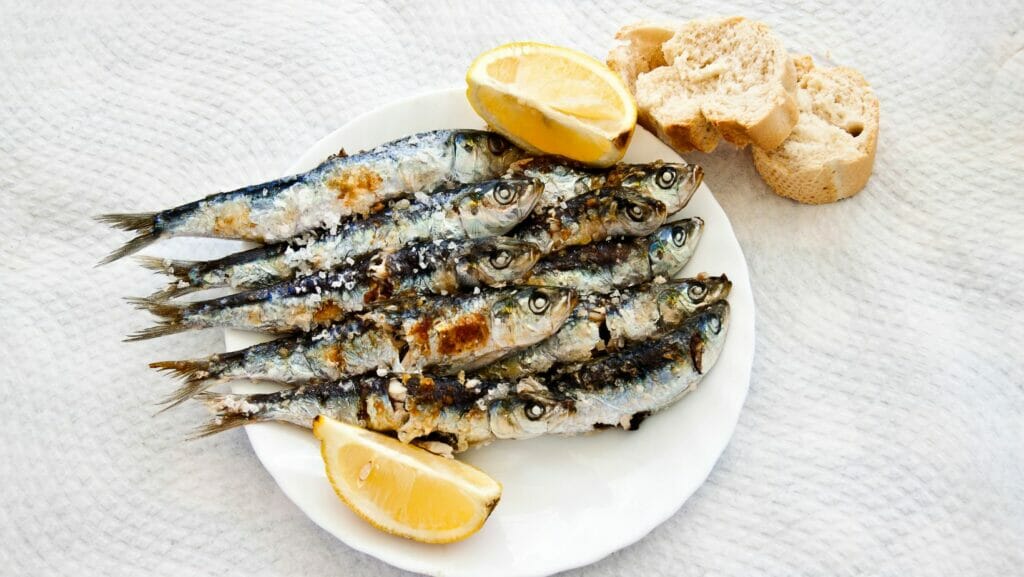 The star dish in Malaga is sardine skewers.These are sardines skewered on a fishing rod and grilled over a wood fire. A delicacy and a real symbol of Malaga's cuisine that you can't miss, it's no wonder that it occupies the first place of our recommendations.
In addition, if you accompany it with a Malaga salad (a typical regional salad made with boiled potato, cod, orange and olives), you'll enjoy a great lunch. However, we recommend you try it at any beach bar in the city, next to the sea, for a true experience for the senses.
2. Porra antequerana, another essential dish of Malaga cuisine.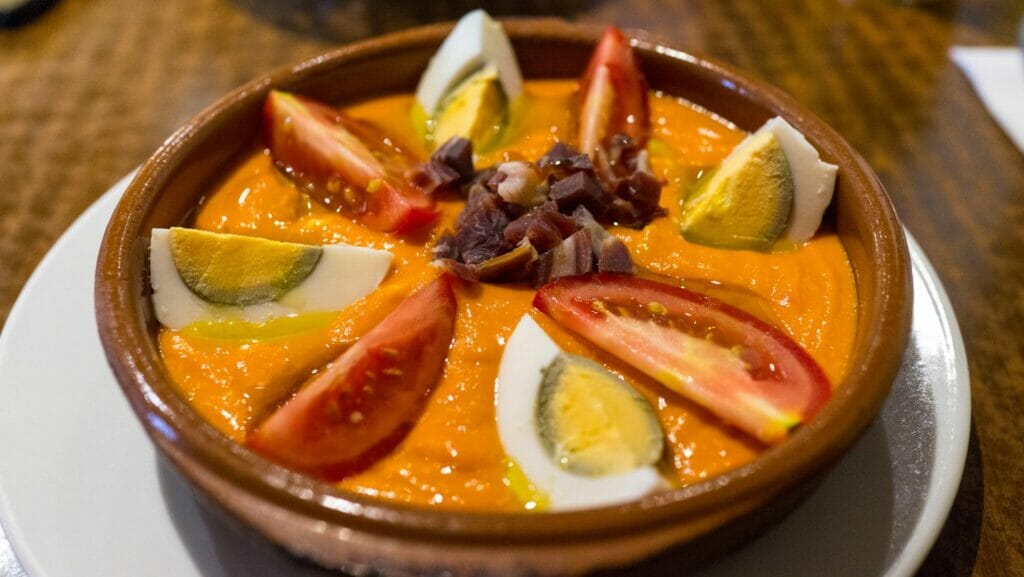 Another typical food of Malaga is the antequera truncheonThis is a cold soup similar to gazpacho, but thicker. It is made with ripe tomatoes, bread, olive oil, garlic, green pepper and salt. It is usually served with hard-boiled egg and chopped cured ham on top. It is a refreshing and tasty option during hot summer days.
3. Boquerones fritos, the typical food of malaga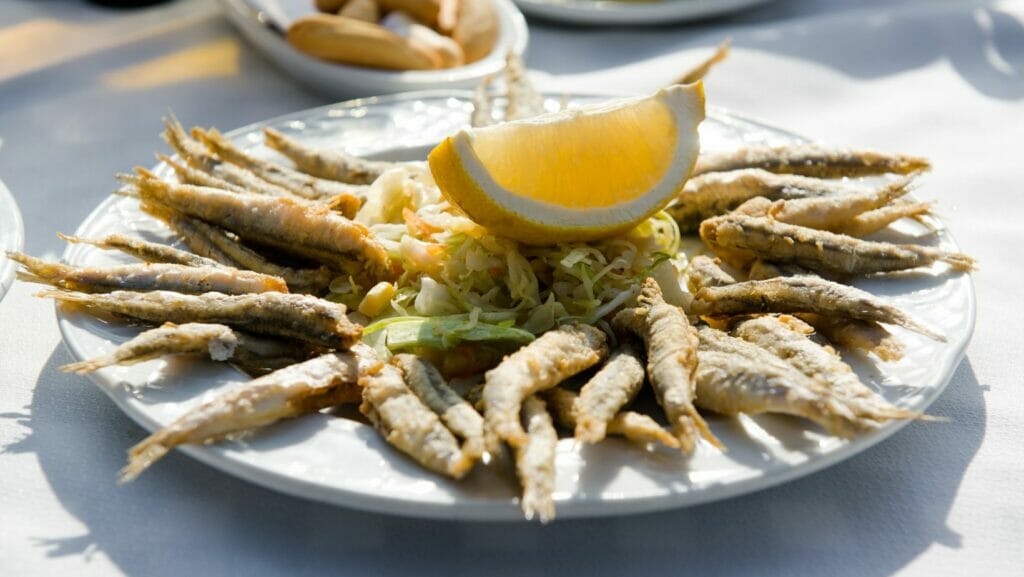 The anchovies are a very popular fish in Malaga. They are cleaned, floured and fried in olive oil until crispy and golden brown. They are usually served with a pinch of salt and a squeeze of lemon juice. It is a simple but delicious dish, there's no better way to enjoy fresh Mediterranean fish.
A good option to try the anchovies is in a malagueña fryingwhich is a mix of fried fish (usually with anchovies, squid, calamari, squid, rosada, among others) and is served in beach bars along the coast.
4. Gazpachuelo, a traditional and hearty dish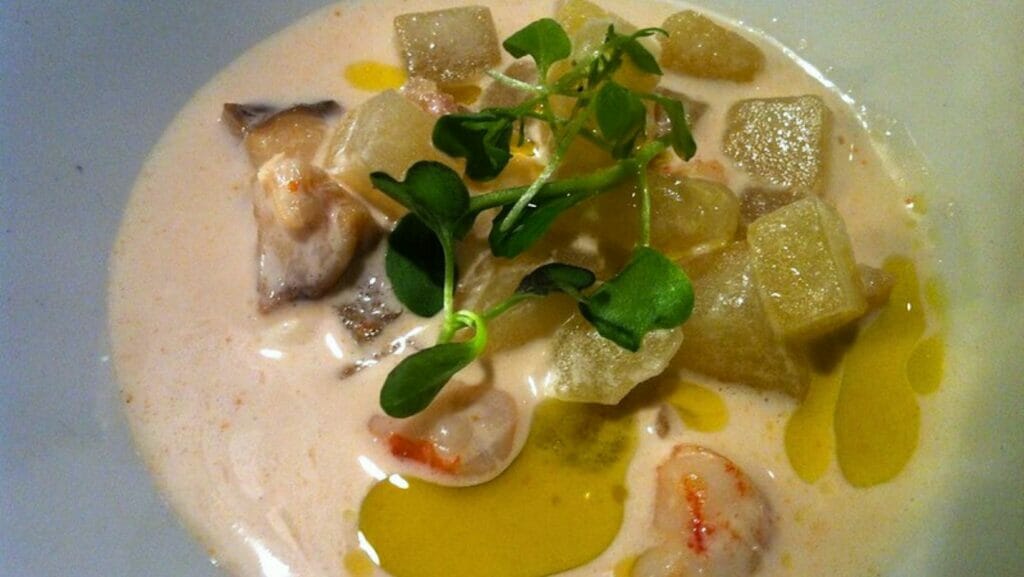 The Gazpachuelo is a typical meal from Malaga that is served hot for those cold days. It combines fish (usually hake) with potatoes, egg and a base of homemade mayonnaise. The result is a smooth and tasty texture that is usually served with boiled fish and potatoes in the same broth. You can't miss this traditional and tasty dish.
5. Ajoblanco, a refreshing and delicious option on hot days.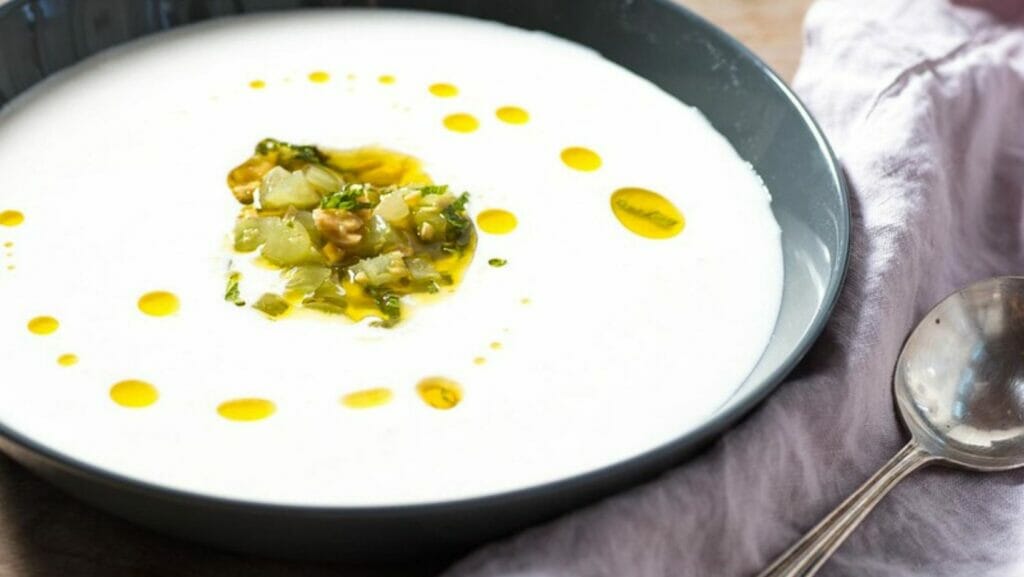 And finally, the Ajoblancois a cold soup made with almonds, garlic, olive oil, vinegar and bread soaked in water. An excellent dish for the hottest days, as it is served very cold and is usually accompanied by grapes or pieces of melon.
These are just a few examples of the rich gastronomy of Malaga, be sure to try the typical food of malaga! during your visit!. Other typical dishes that you can enjoy in Malaga are the dish from the mountains, the "campero", or the cabbage from Málaga. We also recommend that you accompany your meals with a good sweet wine from Malaga.
Excursions from Malaga with Visitanddo.com
We leave you one of the best excursions from Malaga where you will have enough time to enjoy the typical gastronomy of the place without having to worry about transport.
The Malaga Fair is approaching, and from Visitanddo we want to give you all the information you need to enjoy it like a real Malaga local. We leave you with this article so you don't miss anything in the Malaga Fair 2023 and a link to the Málaga city council in case you need more information.