Malaga has a rich history and culture which is reflected in its traditions. The city offers a wide variety of events and celebrations throughout the year that may be of interest to you, such as Easter, Carnival and the Malaga Fair.
Here we have compiled 5 of Malaga's festivals and traditions most popular:
Easter Week in Malaga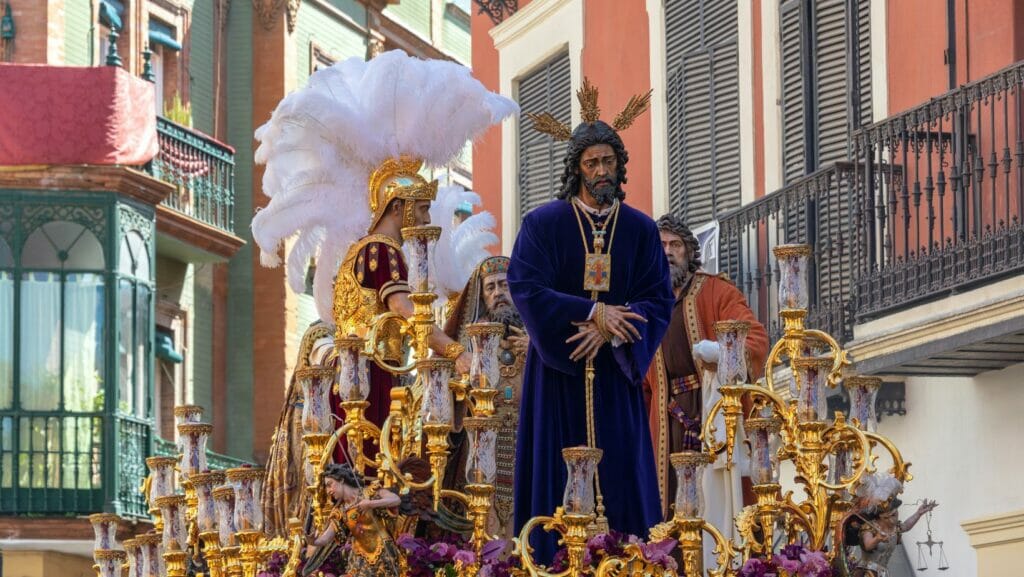 The Easter Week in Malaga is one of the city's most important and emblematic celebrations. For a week, with the participation of the brotherhoods and sisterhoods, numerous events take place. processions in the streets carrying religious images on elaborately decorated thrones, accompanied by the music of processional bands. A unique religious and cultural experience in the region.
Without a doubt, Holy Week in Malaga is one of the most important deeply rooted tradition in the cityknown for its solemn and religious atmosphere and beauty, which attracts thousands of people every year.
Don't miss our post about the Easter Week in Malaga where we tell you everything you need to know about this holiday.
The Malaga Fair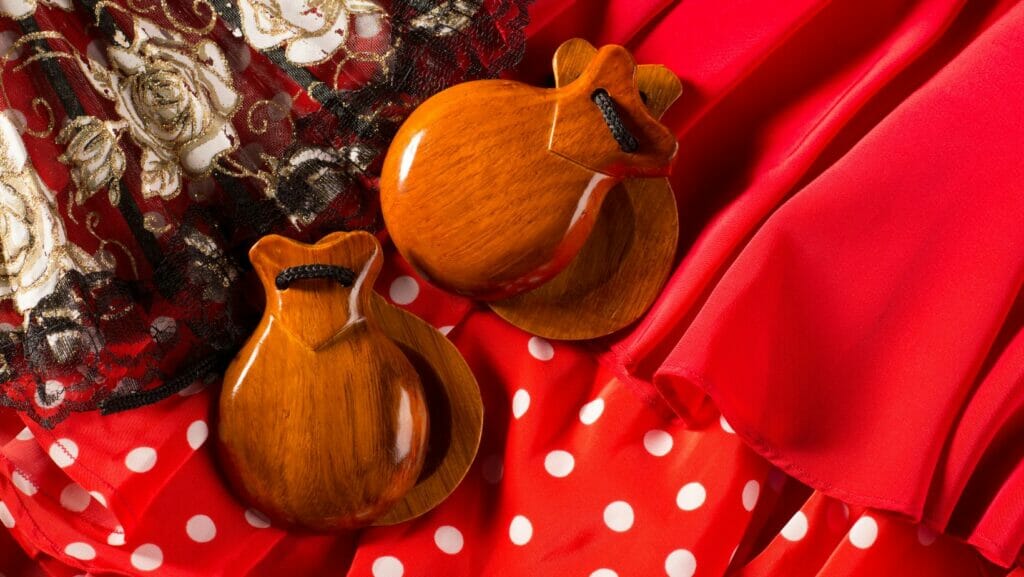 Another of the most important traditions of Malaga is the Malaga Fairone of the most popular fairs in Andalusia. Held in August, it is a fun-filled week of fairground rides, music, dance and Andalusian traditions. It is a lively celebration that invites locals and visitors to enjoy music, gastronomy and Andalusian culture in a festive atmosphere.
During the fair, the streets of Malaga are filled with food and beverage boothsand flamenco and dance shows are organised. live music. It is an occasion to dress up with traditional costumesThe flamenco dress for women and the short dress for men.
Don't miss our post about the Malaga Fairwhere we tell you everything you need to know about this holiday.
The Feast of the Virgen del Carmen in Malaga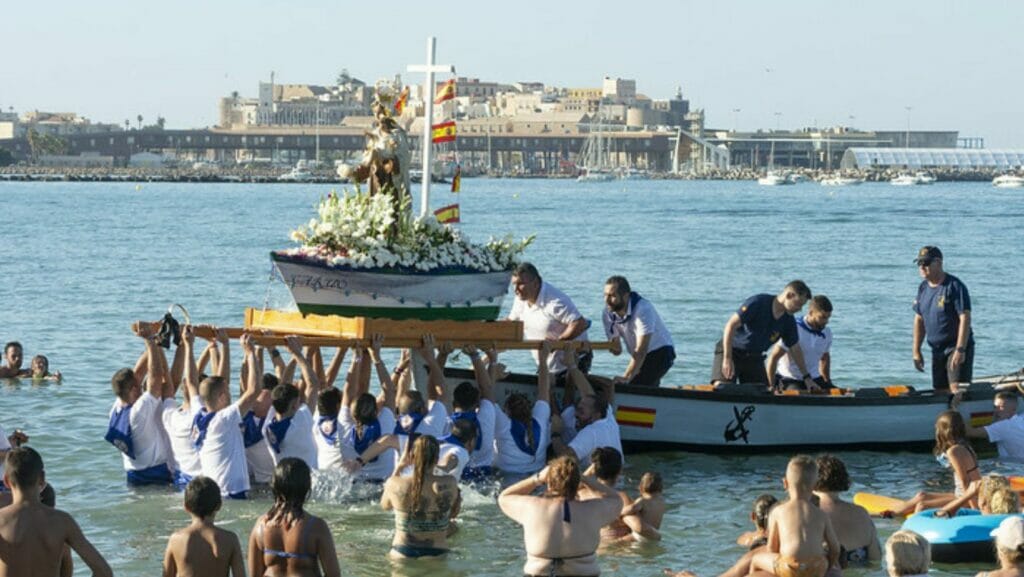 The Festivity of the Virgen del Carmen is a religious celebration, rooted in Malaga's culture, which takes place in the city and in many other places in Spain, especially in coastal towns. It is celebrated on 16 July in honour of the Virgen del Carmen, patron saint of sailors and protector of fishermen.
As is tradition, in the coastal towns of Malaga, the maritime processions in honour of the Virgin. Images of the Virgin are carried on decorated boats and ships, while the faithful throw flowers into the sea as a sign of devotion. It is also customary to organise concerts and are installed fairground attractions for the youngest children.
Midsummer Night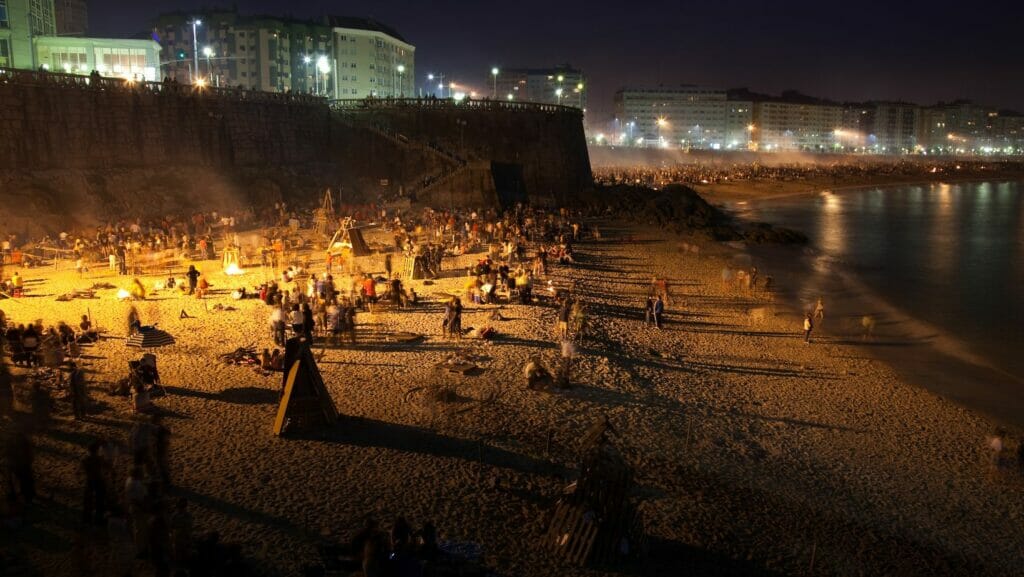 The Midsummer night is another of Malaga's traditions, a celebration that takes place on 24 June and where various activities are held to commemorate it. The beaches of Malaga are filled with people who gather around the beaches to celebrate the bonfires lit on the seashorewhere popular tradition says that jumping over bonfires purifies and drives away evil spirits. In addition to the bonfires, the following are celebrated music and dance performances.
Traditionally, it is common to see people bathing in the sea at the stroke of midnight to receive good luck for the new cycle that is beginning, and many believe that it has healing and purifying properties. In addition, on many beaches it is a tradition launching fireworks adding even more excitement to the celebration.
Malaga Carnival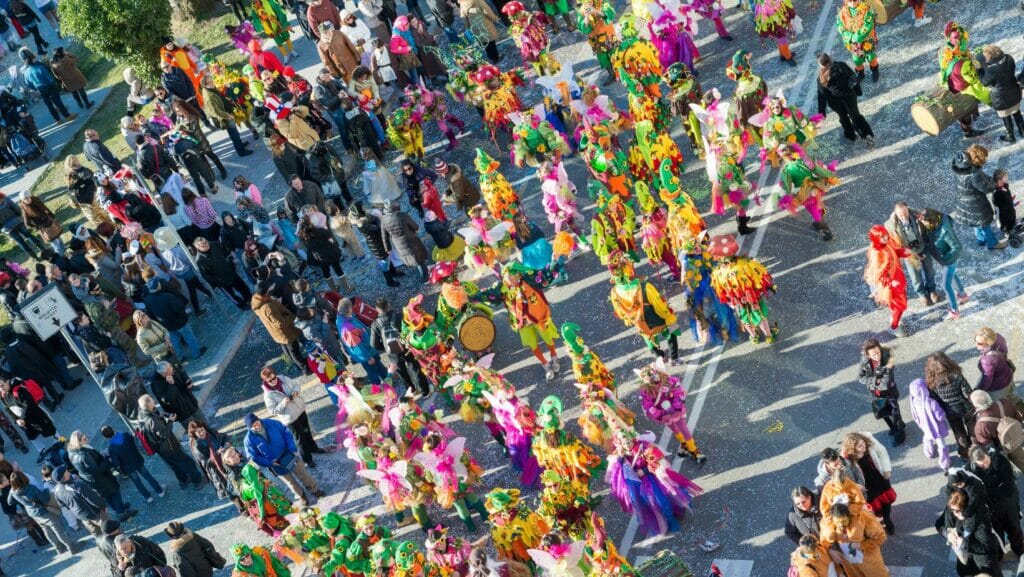 In February, thehe Malaga Carnivala popular festival, full of music, costumes and fun. For several days, parades and parades are organised in different areas of the city. The streets are filled with comparsas, chirigotas and musical groups that perform performances and competitions, as well as activities for all ages.
These are just some of the most important festivities and traditions in Malaga, as there are many more throughout the year. Other traditions in Malaga that you should not miss are the Malaga Film Festivalthe noche en Blanco which takes place in May, or the Christmas in Malaga and its unique Christmas lighting.
Excursions with Visitanddo.com
If you are lucky enough to have more days to visit Malaga, we recommend you to take a look at our post: What to see in Malaga in 3 days.
Here are 3 excursions not to be missed: