Travelling to Morocco is more than getting an extra stamp in your passport, it's more than collecting landscapes, handicrafts or gastronomy. Escape on an excursion to Morocco from Malagayou will enjoy with all five senses.
Choose Morocco for the long weekend in December as the destination on your list of things to do from Andalusia. Its rich culture will make you fall in love with this Arab country that is so close to you.
The Constitution long weekend is an ideal time to discover this magnificent country of Berber, Arab and European cultural influences.
The temperature tends to be somewhat milder, the lower turnout of crowds that we see on other summer dates, allow us to be able to be a more comfortable journey and special to discover the best of Morocco from Spain.
Enjoy Morocco over the long weekend in December. You'll love it!
What do we propose from Visitanddo.com for the long weekend in December?
Once a week we organise an outing from Malaga (Costa del Sol) to visit Morocco in one dayOne of the easiest and most convenient ways to set foot on the African continent if you are in Spain.
How do we travel to Morocco from Spain?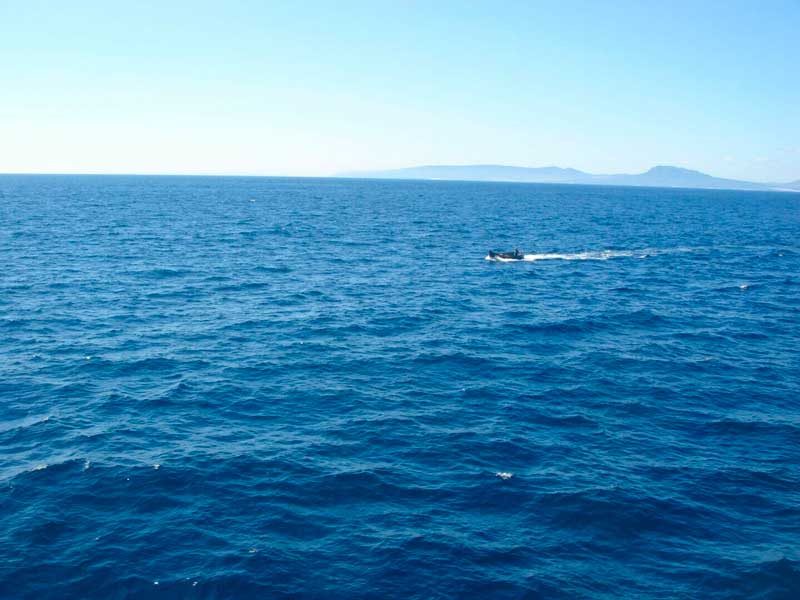 The departure was carried out by from the port of AlgecirasSo whether you are in Malaga or in another city, you can choose to come by your own means and park near the seaport of Algeciras, take our bus at the border between Gibraltar and La Linea or at the different stops that we have from Malaga centre along the Costa del Sol, such as: Torremolinos, Benalmadena, Fuengirola, Marbella or Estepona.
What can we enjoy on the day trip to Morocco from Spain?
Once we meet up with the group at the seaport of Algeciras will start our fast-ferry trip to Ceuta.During the hour-long journey you can enjoy the beautiful scenery across the Strait of Gibraltar.
Once in Ceuta, we will meet our local guide and make a short panoramic tour of the city of Ceuta until you reach the border crossing, but be careful! the time spent at the border crossing between Spain and Morocco is also part of the adventure.. Have all your documentation ready in order to speed up the process.
From there we will head to discover the city known as 'the white dove' because of the colour of its white houses, Tetuanto visit its historic centre, don't miss the details of top 10 things to see in Tetouan, its Medina fue declarada Patrimonio de la Humanidad por la UNESCO y es considerada la más pequeña del país.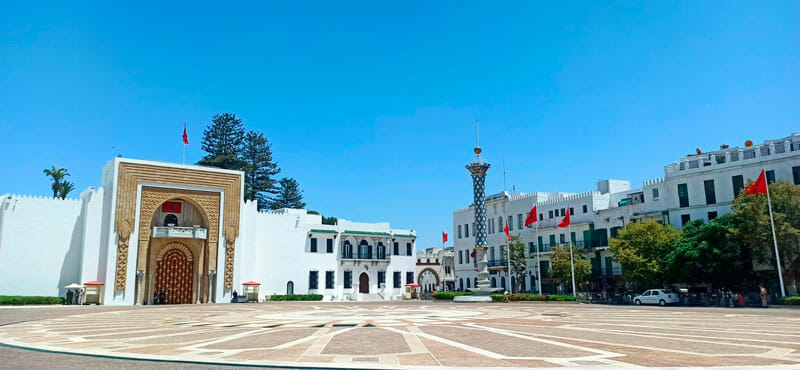 After a stroll with our local guide through the centre of Tetouan getting to know the city centre the souk, ehe Jewish Quarter, Hassan II Squareamong others, we will make a refreshing stop to recharge our batteries, enjoying the traditional folklore while tasting a delicious menu of typical Moroccan food.accompanied of course by typical Moroccan sweets not to be missed
Once lunch is over and we have rested for a while, we will move on to what we like best: bargaining! We will visit the commercial area of Tetouan to shop in the bazaars.. Remember that bargaining is a wonderful way to interact with the locals. If you don't feel the need to change money into dirhams, this is the area to visit. you can pay by credit card or in euros..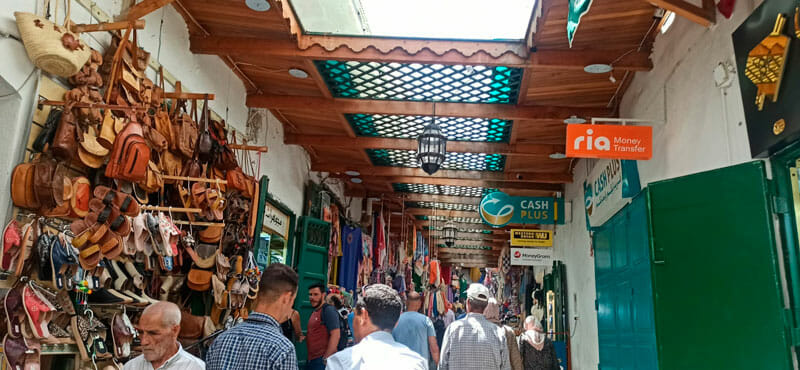 Finally, we will visit the typical Moroccan Berber pharmacywhere you can obtain natural and traditional cosmetic products, such as the famous Argan Oil. You will discover all the benefits that this product has for your skin, don't hesitate and get it at the best price!
Already having enjoyed the day, discovering a new country and getting to know its culture and customs.We will head back to Spain. We will return by bus from Tetouan to Ceuta to take the fast-ferry to Algeciras and depending on the transport option you chose, our excursion will end here and we will head back home.
What does the day trip to Morocco include?
This organised excursion from Spain to Morocco includes:
Return transport from Malaga to Algeciras (only for those who choose to be picked up from the Province of Malaga and from the Gibraltar Border).
English and Spanish speaking guide during the coach trips and excursion.
Fast-Ferry round-trip from Algeciras to Ceuta
Guided tour in Tetouan
Typical Moroccan lunch with traditional folklore. The menu includes: Harira - Skewers - Cous Cous - The Mint - Arab pastries.
How much does a day trip to Morocco cost?
Depending on where you take the tour the price will vary as follows:
From Malaga and Costa del Sol:
Adults (+13 years): 140€.
Children (0-12 years): 130€.
From Gibraltar and Algeciras:
Adults (+13 years): 100€.
Children (0-12 years): 95€.
How can I book my place for the day trip to Morocco?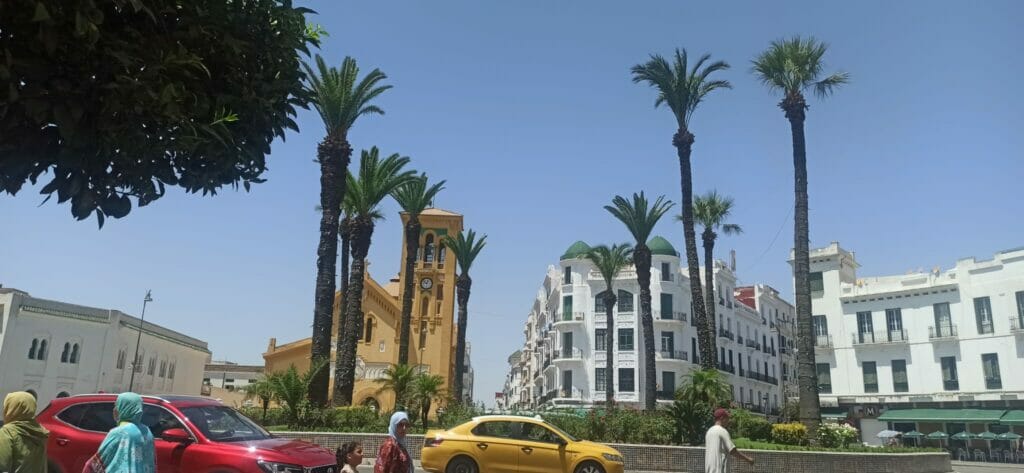 Click on the image below for more information about this excursion. Please note that in order to sign up for this activity:
At the time of booking information on the details of each participant will be requested. to expedite procedures on the day of the excursion at the border crossing point. These data are:

Full name and surname, as they appear on your identity document.
Date of birth
Passport Number
Passport expiry date
Nationality
Language
Profession

Passport required. Please check the need for a VISA to visit Morocco, you can check it here: https://www.consulat.ma/en/list-countries-whose-citizens-are-exempted-entry-visa-morocco. La responsabilidad de acceder a Morocco belongs to the person who has booked the tour.
From 3 October 2022, it is not necessary to be vaccinated against covid-19. to travel to Morocco, it is also not necessary to present a negative test result.
The scheduled timetable of the Ferry service does not depend on us and may suffer alterations in the development of the activity.
Time spent at the Spanish-Moroccan border does not depend on us and may be subject to changes in the course of the activity. It is therefore important that you fill in your details correctly from the very first moment of booking the excursion.
Déjate llevar por los 5 sentidos Enjoy a day in Morocco from Spain over the long weekend in December!