Gibraltar has many attractions of interest that attract thousands of people every year to visit it, located in the south of Spain, belonging as an overseas territory of the United Kingdom. Why is shopping in Gibraltar popular? and What to buy in Gibraltar?
Gibraltar is a local tax-free zone, thus becoming a one of Europe's most popular shopping destinations.
How to get to Gibraltar?
Gibraltar has an airport, but if you're travelling from Spain and you want to visit Gibraltar in one day the best option is with an excursion from Málaga or from the area of Tarifa and Algeciras.
What can you buy in Gibraltar?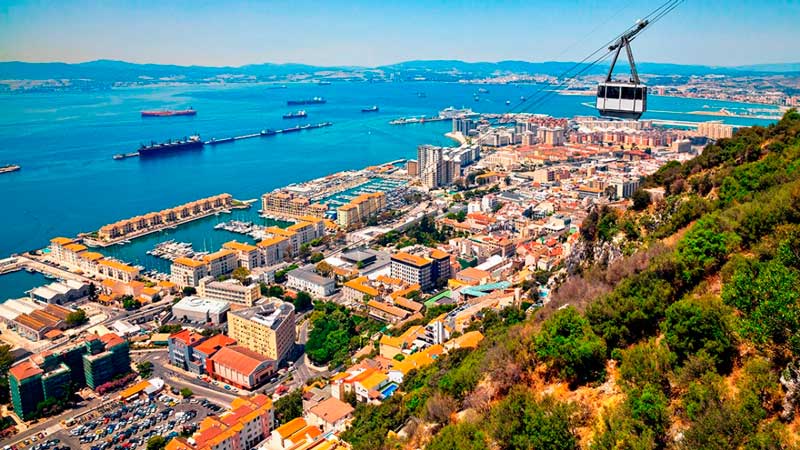 Purchases by international tourists visiting Gibraltar are mainly jewellery, clothes, drinks and tobacco.
Please note that Gibraltar has its own currency, the Gibraltar pound, which has the same value as the British pound, but is not valid in the UK. Therefore, we recommend that you make your purchases by credit card to avoid being surcharged.
Here's what we have to say the best things to shop for in Gibraltar:
Tobacco
One of the most popular purchases in Gibraltar is tobacco, which is fairly inexpensive compared to other countries.
We recommend you visit the Lewis Stagneto Tobacconist shops with a wide variety of cigarettes, cigars, cigarillos, cigars and even fragrances for electronic cigars.
However, you can find this item available in small shops, even at the airport.
Sunglasses
Both brand name and generic glasses can be found in many shops in Gibraltar. The price will depend on the model you are interested in, but you will definitely find them cheaper than in other countries.
We recommend you to visit Vijay, one of the most popular shops selling original sunglasses such as Gucci, Ray-Ban, among others, at great prices.
Alcohol
In Gibraltar you can enjoy local and branded drinks in most bars and pubs, all at a fairly low price compared to other parts of Europe.
In its shops you will find a wide selection of beers, wines, whisky, spirits and other beverages at affordable prices.
We recommend you visit Morrisons for deals on wines and spirits or if you are a wine lover, we recommend Vinopolis where you will find wines from all over the world.
Perfumes
Taking advantage of duty free shopping in Gibraltar is a great opportunity to buy perfume at a great price.
Be careful which shops you visit, as you may buy fake perfume by mistake in many of them. Always try to shop at official brand shops.
We recommend you visit Star of India, Hotu and SM Seruya to buy your favourite fragrance.
Decanters
An exclusive piece made of good material for storing wine, whisky or other beverages. It can also be used as a decorative item for the home.
We recommend you to visit Gibraltar Crystal, as you will find many crystal objects at good prices, including decanters such as wine glasses, among others.
Gibraltarian chocolate
If you are a lover of good, top quality chocolate, you can get chocolate in any format and of course, a must buy.
We recommend you visit the Hotel Chocolat where you will find premium chocolate bars and different types of chocolate bars such as white, bitter and milk chocolate.
Look out for the Grand Slabs, available at the Hotel Chocolat shop in Gibraltar.
Porcelain
For lovers of porcelain, Gibraltar is home to many elaborate items such as beautifully decorated crockery, cups and vases.
We recommend a stroll down the main street, but you can also go to All Wrapped Up, the best place to buy porcelain at a good price and quality.
Come shopping in Gibraltar with our excursion from:
Estepona
Marbella
La Cala de Mijas
Fuengirola
Benalmádena
Torremolinos
Málaga
Shopping in Gibraltar: The best shops
Gibraltar is one of the places where you can buy good quality products at the best prices. Its main street, Main Street, invites you to stroll along it for the best shopping in Gibraltar and to see all the variety in prices and duty-free items.
Main Street - Gibraltar's main street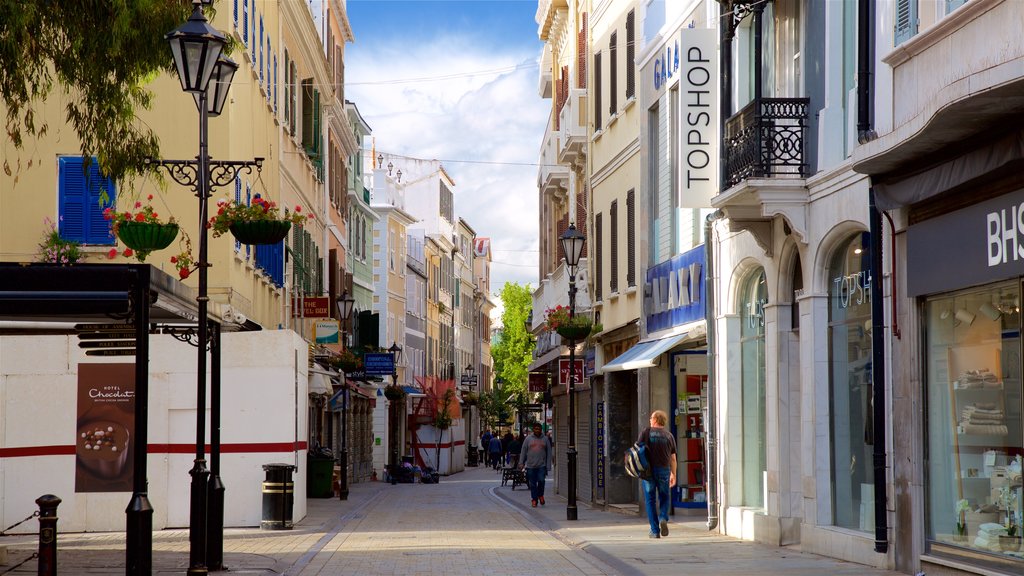 Located in the heart of the city centre, there is a concentration of shops where you can buy tax-free goods, from simple tobacconists to jewellery at the best prices.
As well as having a great time shopping at competitive prices, you can also enjoy the local cuisine, from Casemates to the Southport Gates.
A long street with multicultural influences: Genoese, Portuguese, British and Andalusian. With a myriad of shops ranging from the most traditional boutiques to the most famous commercial firms, you will also have the opportunity to buy souvenirs of your visit in the souvenir shops.
Gibraltar Customs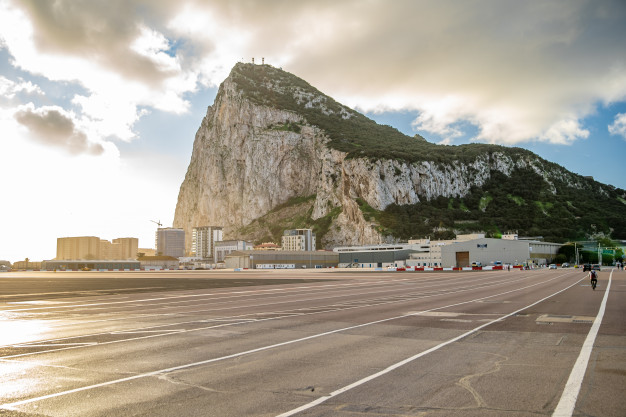 Please note that getting in and out of Gibraltar is Customs dependent. There are limited quantities of goods that you can bring in from Gibraltar and if you exceed the quantities, you may have to pay extra for it or have it removed as there are limitations as it is a transfer of goods.
The responsibility for accessing Gibraltar lies with the individual, for non-EU or British citizens, we recommend that you verify the need for a VISA to visit Gibraltar 
Save some of your budget for this summer, because the Malaga Fair 2023has started its countdown. Embark on a journey full of colour and joy at the Malaga Fair - don't miss this unique opportunity to experience the true essence of Malaga!