Ronda is a city in the province of Malaga of great tourist interest, thanks to its great cultural attractions and its great monumental heritage, as well as its famous "Puente Nuevo"There is a network of exhibition spaces. We invite you to take a 1-day route to visit the museums of Ronda.
Archaeological Museum of Ronda
This historical and archaeological museum is located in thel Mondragon Palacealso known as the palace of the Marquis of Villasierra. Located in the old part of the city of Ronda.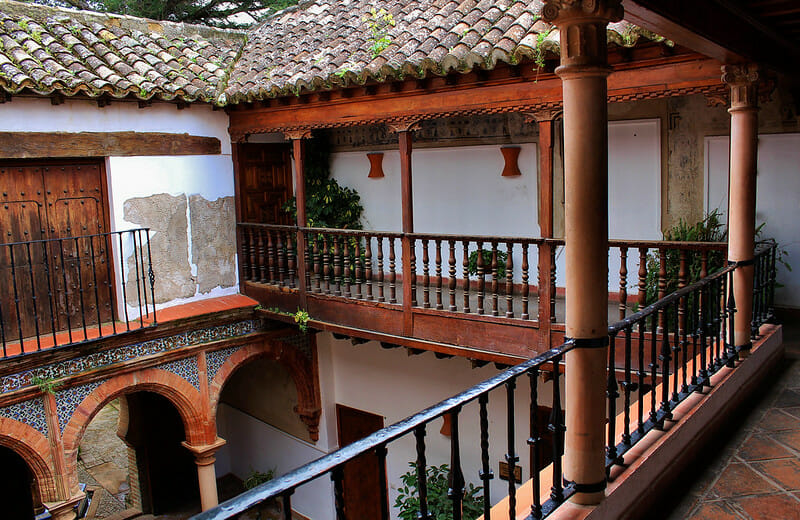 The Archaeological Museum of Ronda began in the 20th century as an archaeological repository for the remains found in Ronda and donations. Today, it has a permanent collection on the history of Ronda from its beginnings. It has 2 exhibition areas divided into 5 sections, the latter divided by periods from Prehistory, Protohistory and Antiquity.
Museum of the Bandolero of Ronda
The Bandolero Museum is a very original museum, created in 1995, which deals with the social phenomenon of Banditry in the history of Spain, Andalusia and more specifically in Ronda.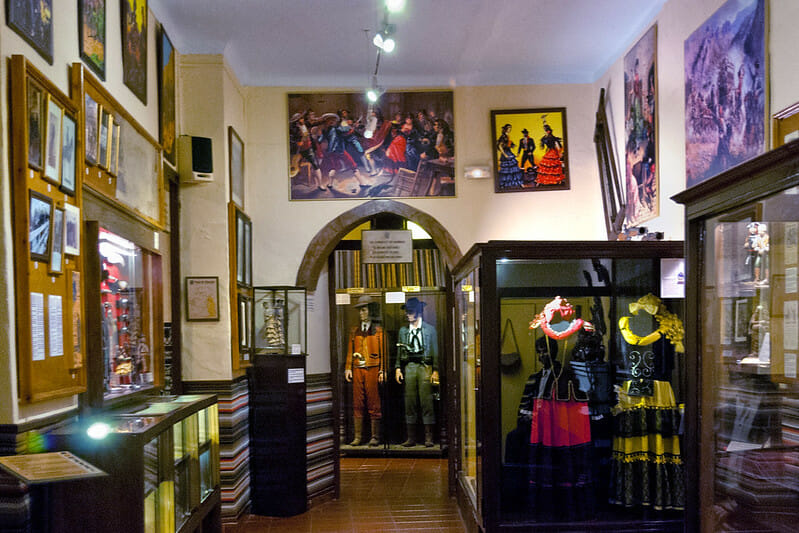 It exhibits a large number of photographs, documentation, paintings and other objects from the time of the bandits, which are very interesting to see. However, it is the only museum in Spain where you can find a large number of references to banditry, as well as a large collection of costumes and weapons from the period.
If you are planning to visit the Bandolero Museum, you can consult its opening hours and ticket prices on the official website.
Wine Interpretation Centre
Ronda is very well known for its wines and wineries, as the wine tourism is one of its great tourist attractions, where many wine enthusiasts travel to Ronda, especially to learn more about its vineyards, winemaking and, of course, its flavour.
So we are in no doubt that the Wine Interpretation Centre is a must for lovers of good wine. It is located in the house-palace, used for wine preservation for years, and which is now known as the wine museum of Ronda. It has 12 galleries, where among many other things the history of Ronda wine, types of wine and grapes, and methods of wine production are shown.
In addition, you have several options when visiting them, as you can include a wine tasting or a small tasting, or even sign up for an introductory course as a wine taster.
Museums in Ronda: Museo Lara
The Lara Museum is located in the old quarter of Ronda. Dedicated to the art and antiques of the past, distributed in different galleries and exhibitions, belonging to the private collection of Juan Antonio Lara Jurado. Without a doubt, it is a must-see if you are visiting Ronda.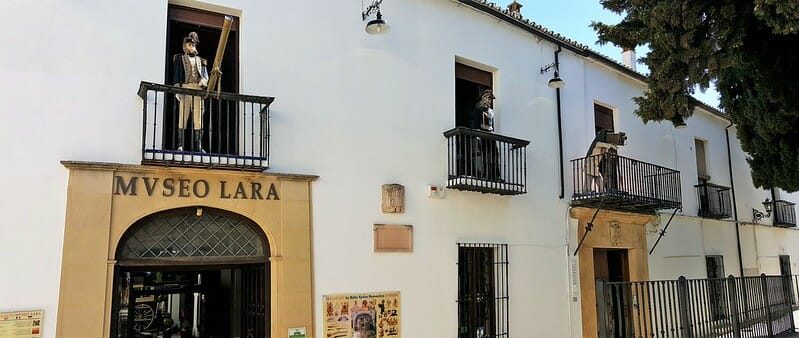 The House Palace Museum Lara has 12 rooms with different themes. One dedicated to clocks and watches, another to weapons, archaeology, photography and cinema, the romantic room, the forge room, scientific instruments, Flemish recreation and 18th century wine cellar, the Chapel of Fray Leopoldo room, the Inquisition exhibition, the witchcraft exhibition and the central courtyard.
If you want to visit this museum you can consult its opening hours and ticket prices on the official website.