The Rock of Gibraltar Nature Reserve is considered by visitors to be one of the major attractions of the Gibraltar. However, there are several options to be able to climb to the Rock of Gibraltar and visit all the attractions there.
Once you are in Gibraltar you can choose between the three most popular options to get to the top of the Rock: the first one is by bus, walking or by cable carThe latter is the one we recommend, as it is the quickest and most convenient option.
Did you know that the countdown to the Malaga Fair has already begun? If you are one of those who never miss an opportunity to travel, we leave you a link to an article where we will keep you informed about the Malaga Fair 2023.
Climbing the Rock of Gibraltar walking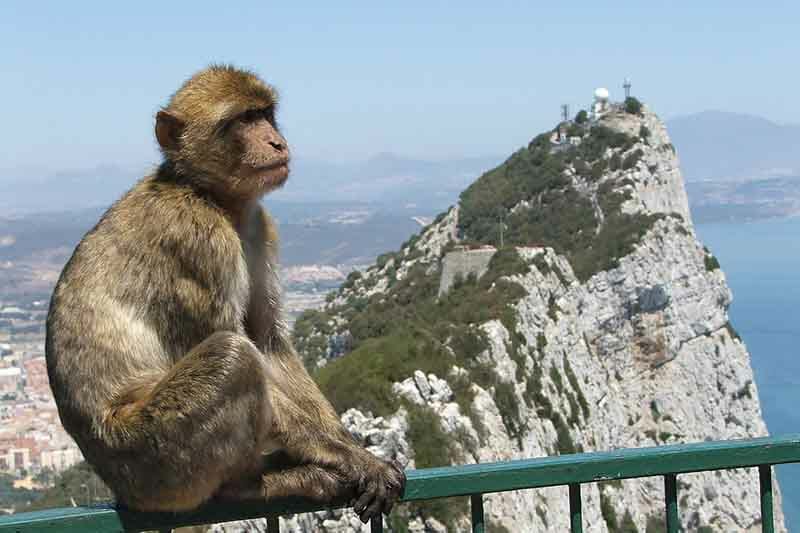 For the more adventurous, who dare to walk up to the top of the RockOn the way you will surely meet the famous Gibraltar monkeys that inhabit the rock, and at the same time you will enjoy a beautiful landscape surrounded by nature. Although you should be careful with personal belongings and food, as they will want to take them, they are still wild animals and their behaviour can be unpredictable.
However, it should be borne in mind that walking up to the crag of Gibraltar After a 2.5 hour walk uphill, it is possible to take the cable car back down to the town on the way back.
Climbing the Rock of Gibraltar by bus
There are several tour buses specially designed to take you up to the Rock, stopping off at the main attractions along the way, such as Punta de Europa and its lighthouse, The cave of San Miguelor the Apes Denthe Monkey Enclosure. Better known as the "Rock Tour.
At Visitanddo.com, we have a excursion to Gibraltar from Malaga and the Costa del Sol in which during a full day you will visit all the essential places to see in this peculiar city.
Upload to the Rock of Gibraltar in Cable Car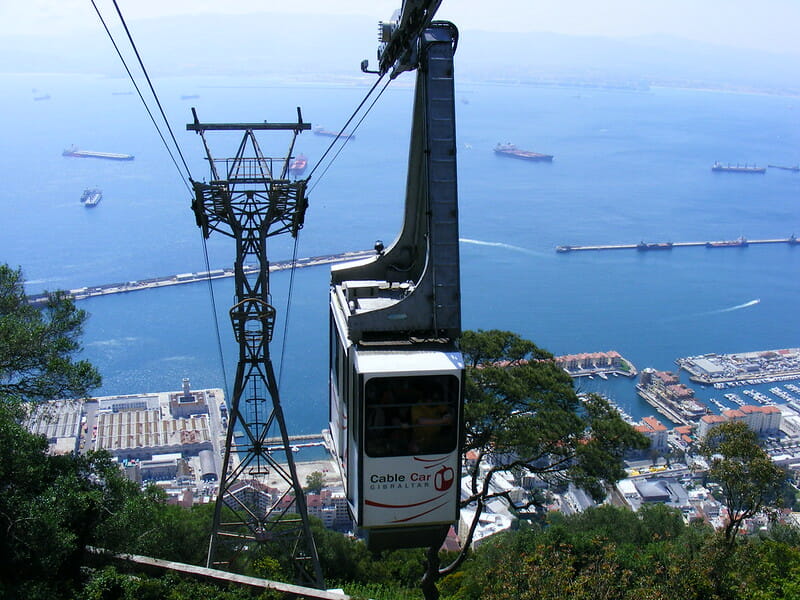 On the other hand, the option to go up in the Cable car of Gibraltar to the top of the Rock is the one we recommend, as it is the quickest and most comfortable option. In this case, the price of the trip is around 20 pounds per person, round trip, which lasts 6 minutes. It is also available all year round.
However, Gibraltar has plenty of things to doas well as being a destination for a shopping spree; has a multitude of tourist attractions to visit, in addition to the ones we have already mentioned, you can also visit the viewpoint Skywalker at the top of the Rock, from where you can enjoy breathtaking views of the Mediterranean.