But there are many people who wonder, is it safe to travel to Morocco now?Morocco is a popular and safe tourist destination for the majority of travellers, allowing us to change the culture in just a few hours. Its attractions include its wonderful culture, great prices and rich gastronomy.
However, there are several questions that we ask ourselves before travelling nowadays, due to the situation created by the COVID-19 pandemic and its restrictions, and even after the earthquake in Morocco in September 2023. From Visitanddo.com we tell you everything you need to know to travel to this North African country.
Everything you need to know if you are travelling to Morocco after the earthquake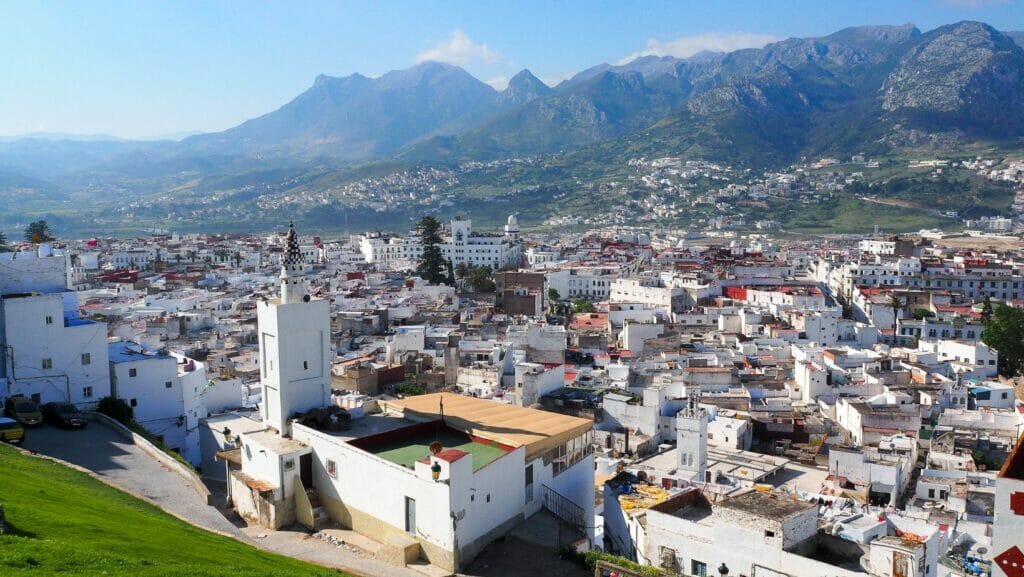 Many people had planned a trip to Morocco before the earthquake of 8 September 2023, if you are still considering visiting the country, we will provide you with all the relevant information you need to know about it.
Which parts of the country have been affected?
The 6.8 magnitude tremor, which occurred on Friday evening, 8 September 2023, had its epicentre at the High Atlas Mountainslocated approximately 115 kilometres southwest of Marrakech, specifically in the province of Al Haouz, which unfortunately was the worst affected area with the highest number of casualties recorded.
Have other parts of the country been affected?
The northern region of the country has not been impacted by the earthquake.and all road connections between cities are operating normally. Popular places such as Merzouga, Skoura and the Sahara desert have not been affected, as have cities in the north.
So, if you have booked an excursion to Morocco with destination Tetouan with Visitanddo.com, you don't have to worry about anything. Our day trips to Morocco to Tetouan continue as usual.
5% DISCOUNT
During the month of October 2023, 10% of the profits earned in the month of October 2023. booking a day trip to Morocco: destination Tetouanwill be donated to Red Cross to help the areas of Morocco affected by the earthquake of Friday 8 September 2023.
From Morocco, they stress that people should not feel guilty or ashamed for going ahead with their travel plans. The reality is that the Moroccan people need the support of travellers visiting Morocco for their economyIt has significant work ahead of it in terms of helping those affected by the earthquake and rebuilding devastated communities.
From Visitanddo.com, according to official organisations, we recommend avoiding only the region of the High Atlas Mountains to allow the authorities to concentrate on rescue operations. For the rest, Morocco remains a perfectly suitable destination to visit and you can help booking your day trip to Morocco from Malaga or from Algeciras with us and contribute to the recovery of the Moroccan population together with the Red Cross.
Travelling to Morocco now, what is the status of COVID-19?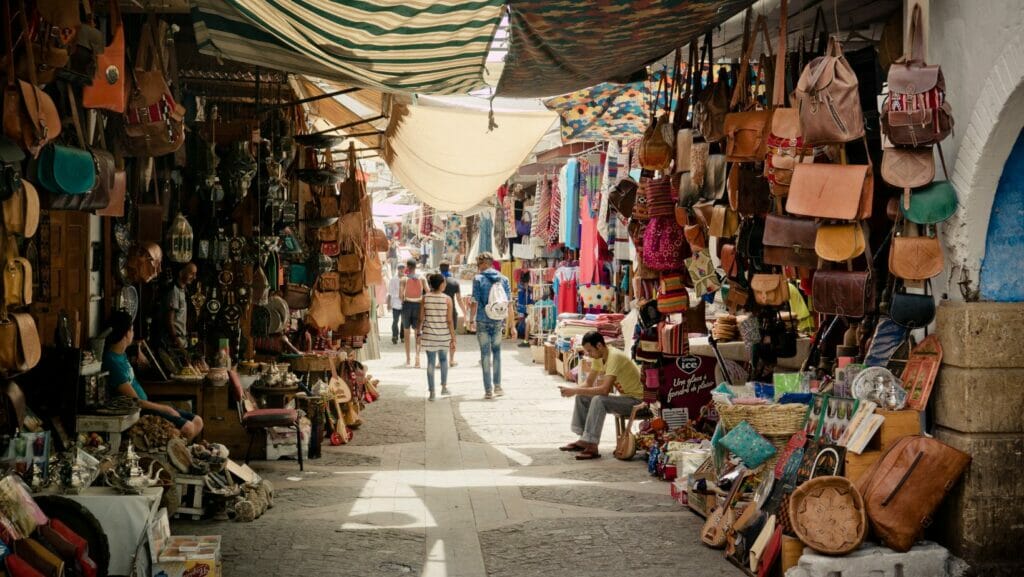 The COVID-19 has affected Moroccoas well as many other countries around the world. Since March 2020, the country has implemented several measures to control the spread of the virus, including the closure of borders, schools and public places, curfews, mandatory use of face masks, and mass vaccination campaigns.
Currently, as in many parts of the world, there is concern about COVID-19 because of the situation that has developed since the pandemic. Therefore, it is important to keep up to date with the latest travel guidelines and government restrictions before planning your trip.
However, travel to Morocco has been possible since February 2022 when the health emergency was lifted, maritime connections with Spain were re-established and restrictions were gradually lifted. From 3 October 2022, travel will be possible as of 3 October 2022.Morocco has already eliminated all its COVID requirements and the obligation to be vaccinated.
Tips for visiting Morocco safely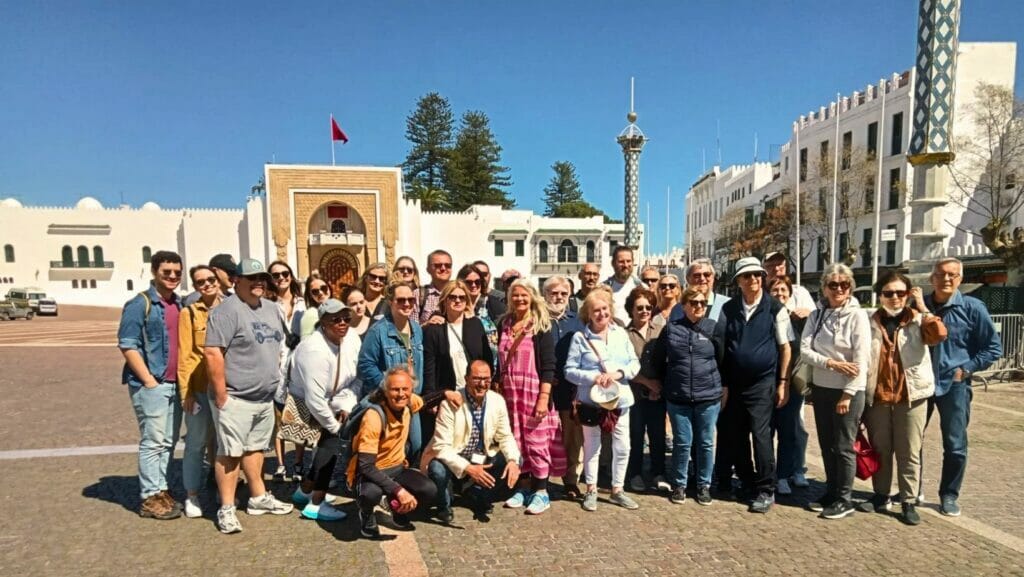 Although it is important to take precautions to make sure your trip to Morocco is a safe one and pleasant, it is safe to travel to Morocco now. However, here are some recommendations to help you travel safely in Morocco:
Drinking alone bottled water.
It is advisable to try the local foodAvoid street stalls and eating in restaurants to avoid food poisoning.
Hire a tour guideis a good idea for me to accompany you on your trip. The guide can accompany you on a walk through the streets and make sure you don't get lost.
Use safe transportMake sure you use safe transport. Use taxis and official transport services and avoid unauthorised transport.
If you travel by carMake sure it is insured with as much cover as possible.
Drive very carefully. Traffic is quite chaotic and, even on the motorways, it is normal for all kinds of vehicles, people and animals to suddenly pass you.
Avoid large concentrations of people.
It is advisable to seek permission from an officer of authority before photograph public buildings. It is not advisable to take photos of people without their permission, as they may not take it well.
Be respectful with religion, as well as local culture and customs.
It is advisable not to show affection in public, since according to current legislation, relationships are not allowed in public. homosexuals can be prosecuted under criminal law.
The sale of alcoholic beverages is restrictedTherefore, they should only be consumed in establishments that are licensed to do so.
Ten beware of street vendorsThe city has a large number of plainclothes police officers to ensure the safety of visitors.
As you can see, Morocco has its rules, however, by being aware of them along with these tips, it is possible to enjoy its amazing cities and Moroccan customs. Nevertheless, Morocco is the safest destination in North Africa. However, our recommendation is to check the latest travel warnings issued by your government, as well as the Ministry of Foreign Affairs to visit Morocco safely.
Don't think twice and discover Morocco with Visitanddo.com!