Under the umbrella of Autocares Ríos, which has more than 50 years of experience in the tourism sector, the Ríos Travel team has created www.visitanddo.com, an operator of regular excursions on the Costa del Sol, as well as a transfer service to and from the airport.
We want you to feel at home!
And that's why, as well as guaranteeing you the best price, we also guarantee you the best personalised attention 24 hours a day through our WhatsApp service, before, during and after the experiences we have prepared for you. Are you going to let it slip away?
Don't know what to do on your holidays on the Costa del Sol? Discover our plans! Visit Granada and its Alhambra, Seville and its cathedral. Cordoba, the mystical city where religions lived together for centuries. Ronda and Andalusian romanticism and Antequera with its important megalithic and baroque legacy. The ideal complement to your holidays.
From the Costa del Sol you can reach other cultures. Live the experience of going to Morocco, sail the "Strait" from Tarifa and visit Tangier, its souks and its Medina. Gibraltar, the monkeys, the Rock, the cave of San Miguel. If you are on the Costa del Sol, this is an opportunity not to be missed.
A walk through the most emblematic places of the coast: Mijas, Marbella and Puerto Banus. Typical and traditional Andalusia with the "glamour" of the Jet set.
Are you an adventure seeker? El Caminito del Rey is waiting for you! The trendy excursion in
 the Costa del Sol.
Try it and you'll come back for more!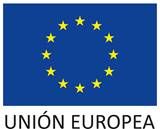 "RIOS TRAVEL S.L. has benefited from the European Regional Development Fund, which aims to improve the use, quality and accessibility of information and communications technologies, and thanks to which it has been able to Internet connectivity, for the improvement of the company's competitiveness and productivity. Year 2021 To this end, it has been supported by the TICCámaras Programme of the Malaga Chamber of Commerce.