Located on the southern coast of Spain, in the beautiful province of Cadiz, you will find Zahara de los Atunesa charming fishing village that has become a popular tourist destination in recent years.
From Visitanddo.com we show you the wonders what to visit and what to do in Zahara de los Atunes.
Renowned for its white sandy beaches and crystal clear watersThis picturesque coastal spot offers visitors a unique and authentic experience in the heart of Andalusia.
1- Go to Zahara de los Atunes Beach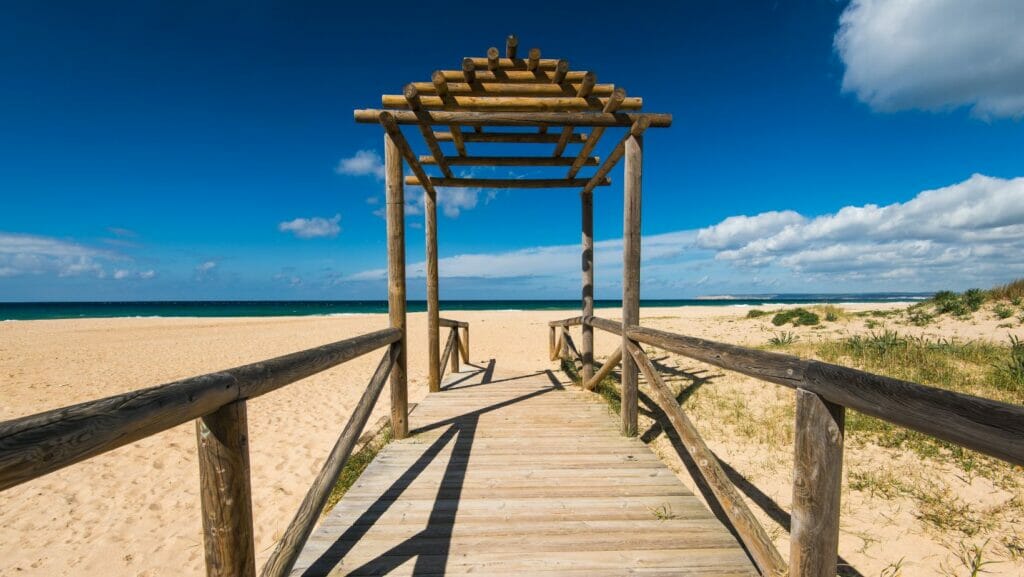 It is the epicentre of the village and one of the most beautiful beaches of the Costa de la Luz. The beach of Zahara de los Atunes is a paradise of golden sand that stretches for several kilometres, offering a perfect place to relax, should you find yourself on the beach.to the area of Tarifa and you don't know what to do on days with easterly winds., Zahara de los Atunes beach is the best place to escape from the wind..
The calm and crystal clear waters are ideal for swimming and cooling off during the hot summer days. In addition, this beach has services and amenities for visitors, such as beach bars, beach bars, where you can enjoy refreshing beverages and local gastronomy dishes from Cádiz.
2- Watching the sunset at Cañuelo Beach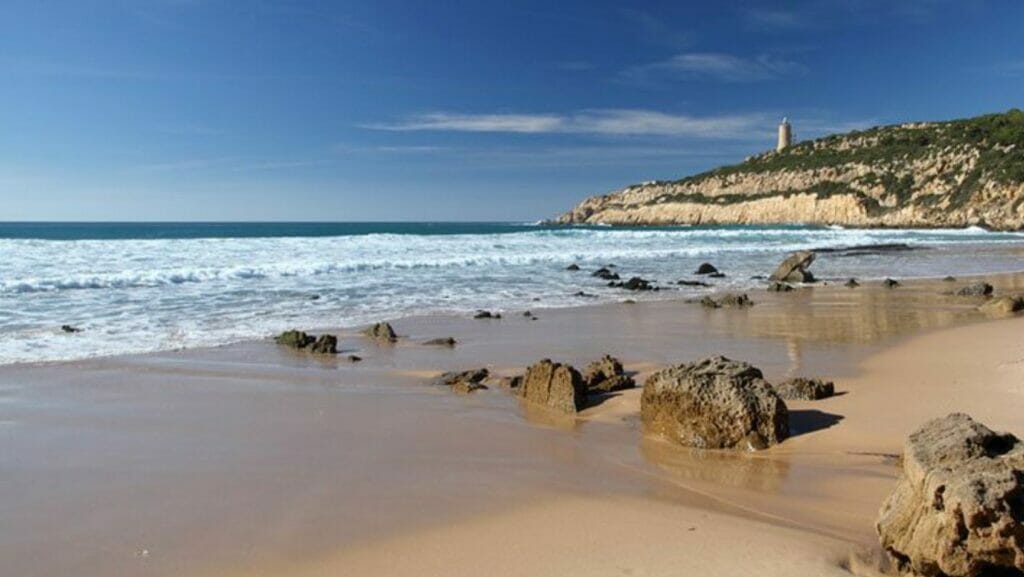 A few kilometres from Zahara de los Atunes is this hidden beach, Cañuelo Beachsurrounded by cliffs and Mediterranean vegetation that offers a breathtaking view of the sunset. It is a magical place to watch the sunset over the sea.
This place offers a more natural and wilder experience, and is ideal for those looking to escape the crowds. and immerse yourself in the beauty of nature.
3- Taste the famous bluefin tuna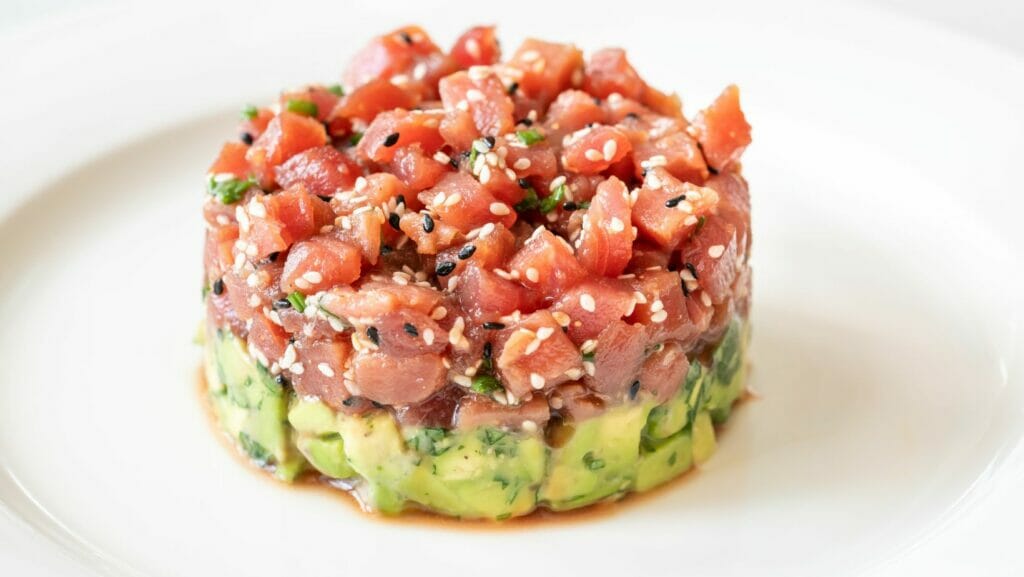 Zahara de los Atunes is known throughout Spain for its exquisite bluefin tuna.. Tuna fishing is an ancestral tradition in this village, and the rich fishing tradition is reflected in its delicious gastronomy.
Local restaurants offer a wide variety of tuna-based dishes, from the classic "tuna fish" to the "tuna fish", which is a tasty and tasty dish.mojama"(salted and cured tuna) up to the tasty "tartar"tuna, passing through the traditional tuna stew with potatoes or the famous tuna in onion.
In addition to tuna, you can't miss other local specialities, such as the "tuna".fried fish"or the "stinging nettles" a real treat for the adventurous palate.
If you are a wine lover, you can take a trip to Jerez de la Frontera from Zahara de los Atunes and taste the typical wines of Jerez.
4- Bathing in the natural pools of a Bunker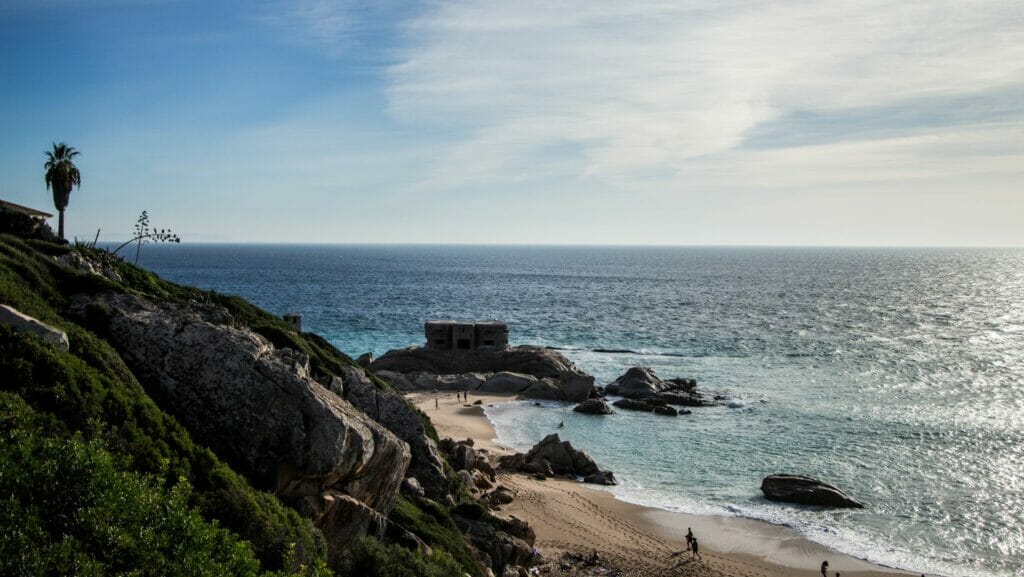 Yes, you read that right, bathing in a natural pool next to a bunker is possible at this beach in Zahara de los Atunes, which has a combination of sand and rocksIt is perfect when the easterly wind is blowing strongly.
To access it, one must descend a steep stone staircase. It is known as Bunker beach due to the presence of a defensive construction nearby. One of the attractions of this beach are the natural pools that form between the rocks.
Those who are curious about the nearby buildings will enjoy looking at the luxury villas, among which two unique examples stand out: the so-called 'UFO'whose nickname is explained by his peculiar appearance, and the 'Entrerocasbuilt between two large stones.
5- Stroll through the old town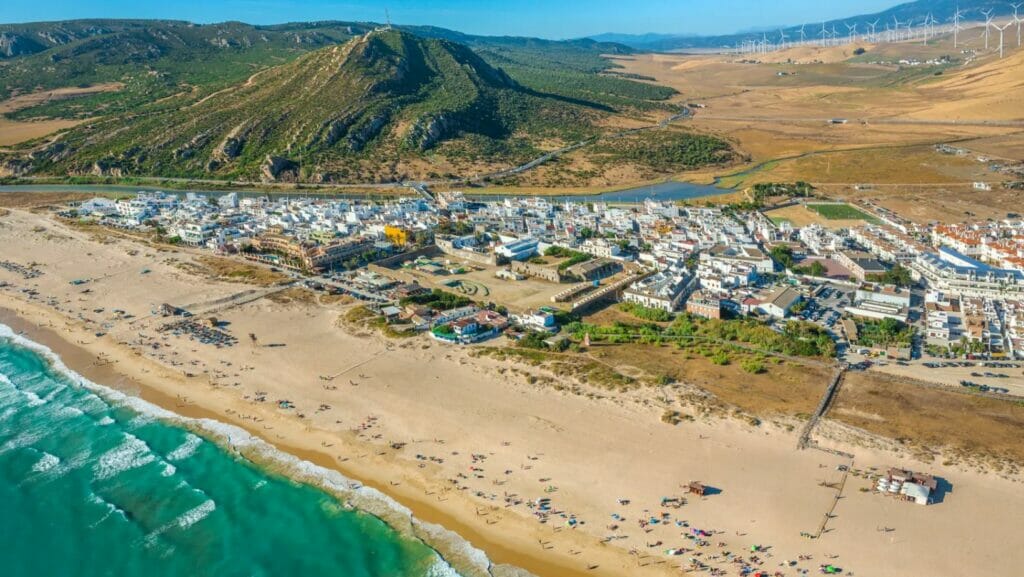 Zahara de los Atunes is a seaside village with typical andalusian white houses and a very traditional atmosphere. It is not a town full of monuments, but it is very pleasant to walk around, to walk along one of the most beautiful streets of the town. the best beaches in Andalusia and walk through the streets of bars and restaurants. One of the most important landmarks of Zahara de los Atunes are the castle and the remains of the ramparts it has.
In addition to the Church of Carmenerected in honour of the patron saint of Zahara de los Atunes, the Virgen del Carmen, is a religious building built between the sixteenth and seventeenth centuries, its origins are linked to the construction of the Almadrabas Castle by the Dukes of Medina Sidonia. They transformed an old salt cellar into a chapel to hold their religious services during their visits to the almadraba during the summer months. Mass was held here every day in the company of their small court.
6- Walking in the Natural Park of La Breña y Marismas del Barbate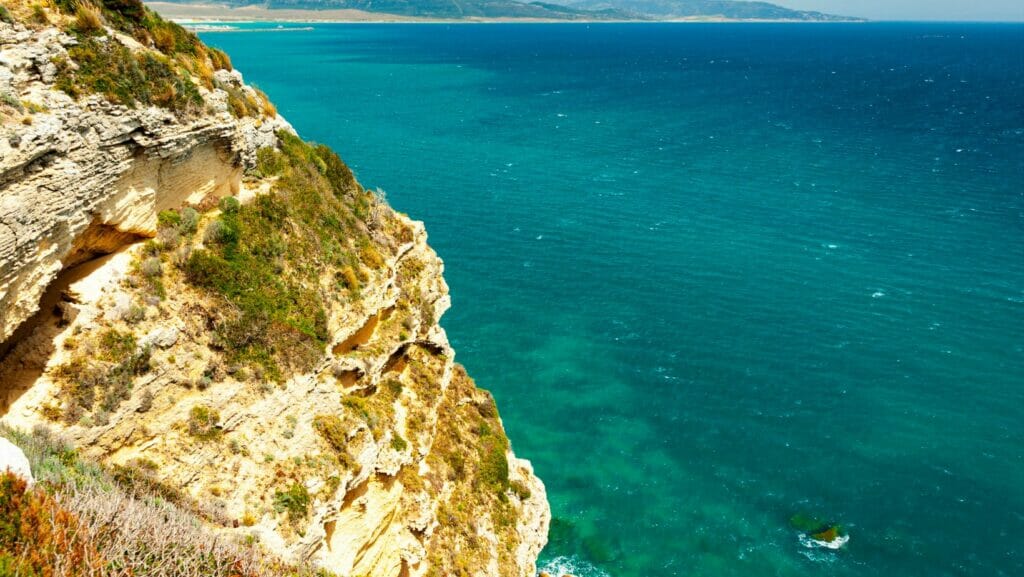 This nearby nature park offers a unique opportunity to connect with nature. You can go on hiking routes that will take you to cliffs, forests and marshes, and enjoy bird watching.
7- Practising water sports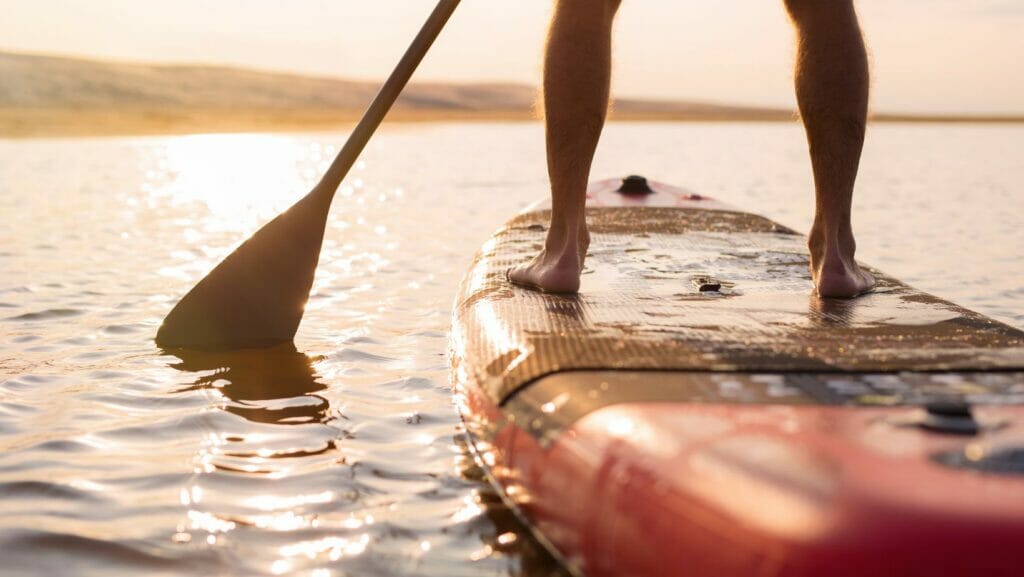 If you like adrenaline, you can't miss the opportunity to practice water sports in Zahara de los Atunes. Windsurfing, paddle surfing and kayaking are some of the options that await you in its waters.
8- Windmill route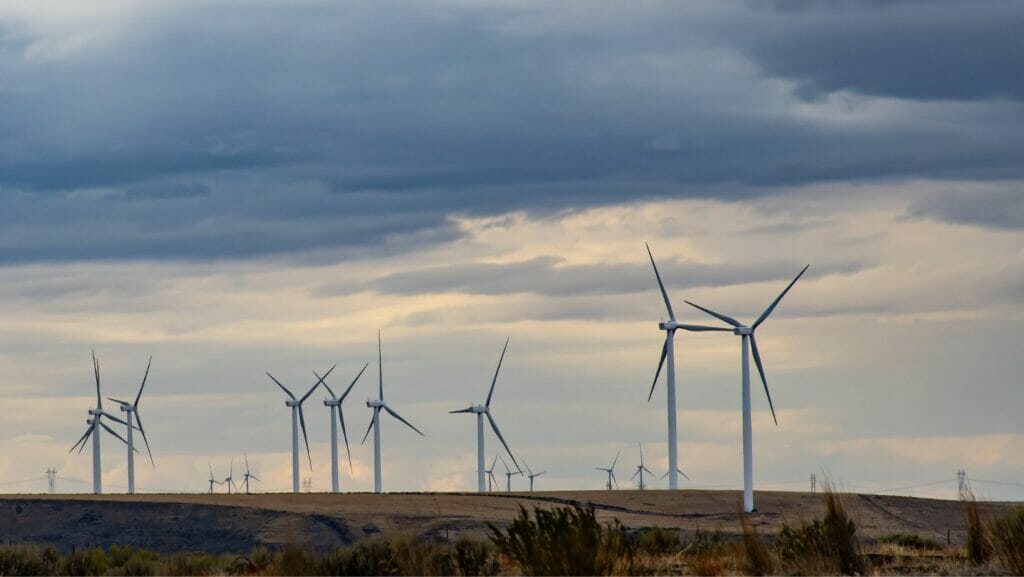 Near Zahara de los Atunes, you can find several historical windmills. Following this route, you will discover the importance they had in the local economy for centuries.
It is also one of the most emblematic landscapes of the Cadiz Coast, and you can enjoy the views of these windmills from the road. The wind energy generated by windmills has contributed significantly to electricity production in the region.
9- Stargazing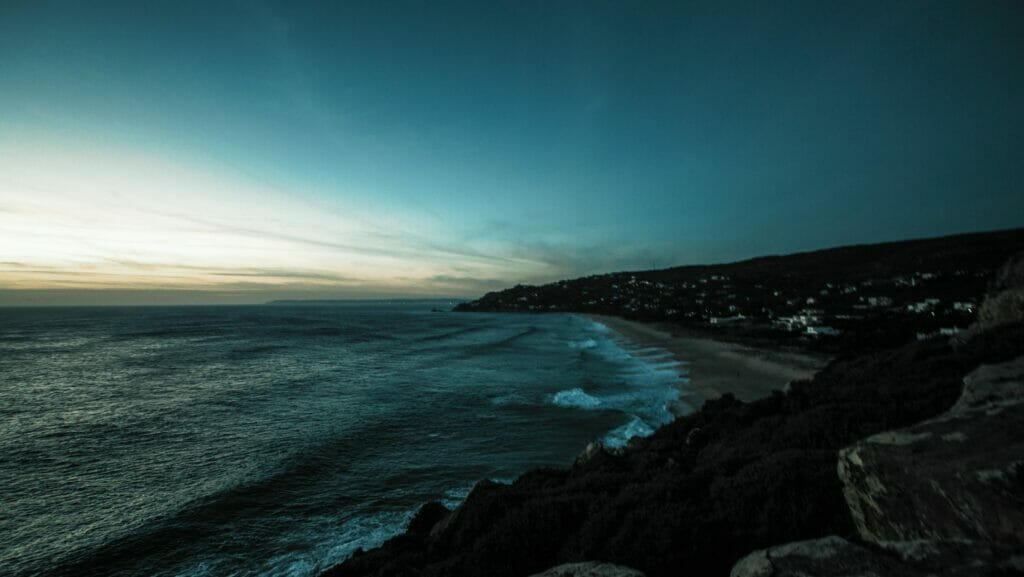 Zahara de los Atunes is a perfect place for stargazing due to low light pollution. If you have the opportunity, dedicate a night to look at the sky and enjoy the stars in all their splendour. Especially if you want to see the Perseids in summer.
10- Do an excursion with Visitanddo.com from Zahara de los Atunes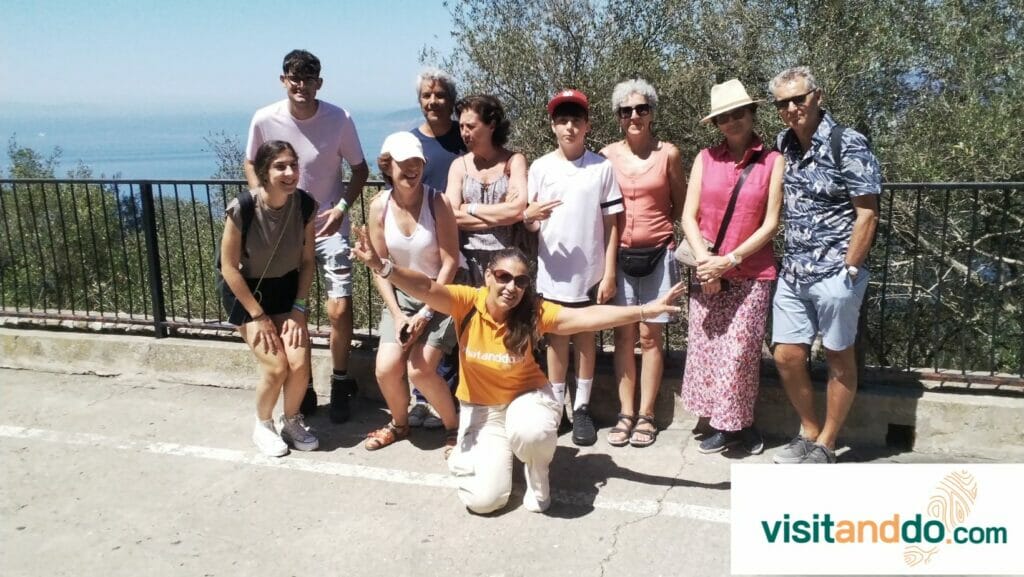 We leave you one of the best excursions from Zahara de los Atunes without having to worry about transport and you can discover all that the province of Cadiz has to offer.
Excursions include:
Transport to and from Zahara de los Atunes.
English and Spanish speaking guide during the coach trips and excursion.
Free time to visit the destinations.
Depending on the option, guided tours and entrance fees to monuments are included.
You can find more information about to visit Cadiz y Jerez de la Fronterawhite villages, Ronda y Setenil de las Bodegas, to know Gibraltar, discover Morocco or even go hiking in Caminito del ReyFor more details on each excursion, please see below:
These are just 10 of the must-haves that await you at Zahara de los Atunes. This charming coastal town has so much to offer, from its dreamy beaches to its rich history and delicious gastronomy, enjoy every moment in this paradise on the Costa de la Luz!