If there is one thing Granada is known for, apart from its Alhambra, it is the gastronomy of Granada, with a long tradition thanks to its Arab descent, it has conquered palates not only with its famous tapas, but also with its tastiest sweets.
Therefore, from Visitanddo we leave you with a list of typical sweets from GranadaThe most traditional and popular ones that you can't miss if you visit the city.
Piononos de Santa Fe, the most typical sweet of Grenada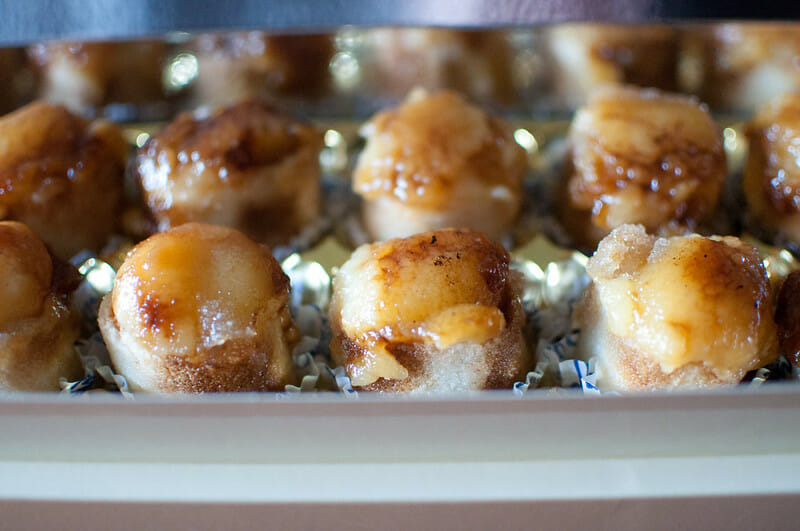 It is undoubtedly one of the most importantulces típicos de Granada, in particular its origin is in the municipality of Santa Fe. Its creator was Ceferino Isla, a pastry chef from this town who was the owner of the Casa Isla pastry shop, which is still in business, in an act of devotion to the Virgin of the Immaculate Conception, he paid homage to Pope Pius IX, if we pronounce it in Italian '...'.Pío NonoThe 'papal figure with the white cassock, the part of the sponge cake that is soaked in sweet liqueur, and the crown, the toasted cream topping. It is one of the most delicious sweets in Granada.
Bones of a Saint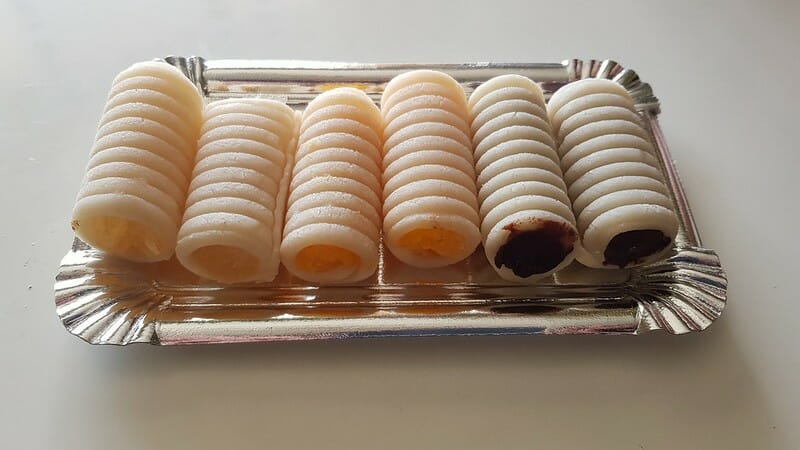 It is a a typical sweet all over Spain, protagonist on All Saints' DayIt is also a delicacy during Easter Week. They are made with a base of almonds and sugar, filled with egg yolk and sugar and covered with icing sugar. Their size makes them addictive and you can't stop repeating them because of how delicious they are.
Lanjarón fritters
During the winter season, chocolate fritters are typical, ideal when the cold weather approaches and temperatures drop to accompany them with a hot chocolate. They are made with flour dough, olive oil and yeast, quite simple to cook and very delicious.
Borrachuelos de Pampaneira, another of the typical sweets from Granada
In the town of Pampaneira, in the Alpujarra region of Granada, we find the borrachuelos. They are made with flour, wine, honey, olive oil, matalauva and sesame seeds. They are easy and tasty to eat.
Huevos moles , traditional at Easter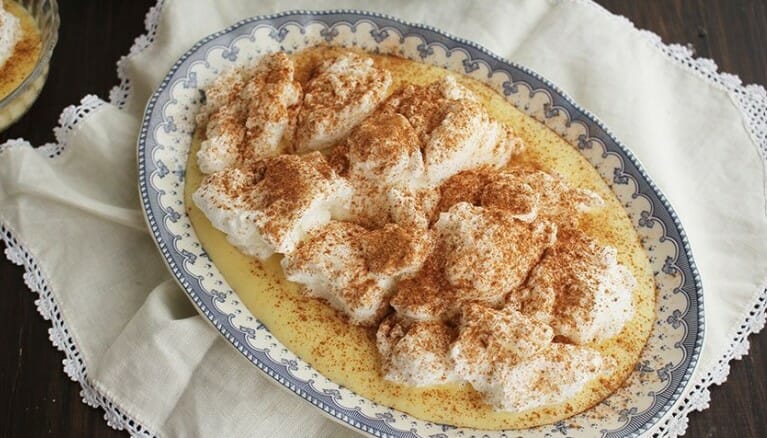 This is a traditional dessert made by the nuns of San Antón during the 7th century, in the heart of the city of Granada. The nuns were in charge of trying to ensure that the eggs were not lost, so they added the yolk to the sugar, creating the "huevos moles". The ingredients are eggs, sugar, cinnamon, milk and biscuits. They are most commonly eaten during Holy Week in Granada together with the Huesos de Santo (Saint's Bones).
Tocinillo de cielo from Guadix
In commemoration of the Virgen de las Angustias, this sweet is typical of the Guadix area and is usually eaten at the end of September. They are made with egg whites, sugar, cinnamon and lemon peel, all covered with syrup.
Soplillos de la Alpujarra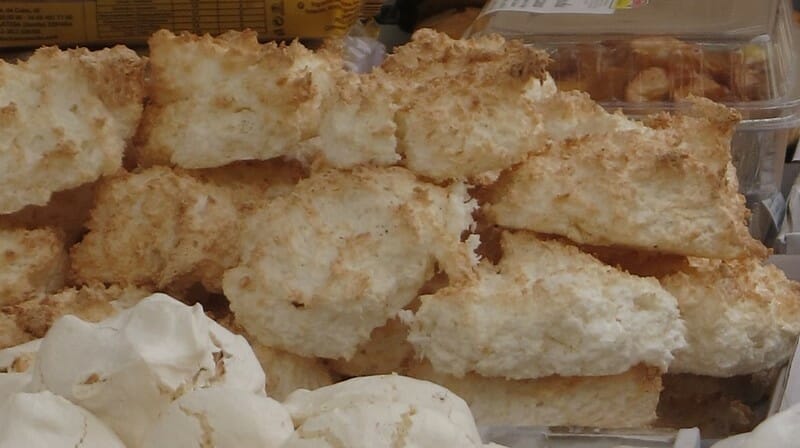 A dessert of Moorish origin made with the following ingredients: flour, honey, egg, olive oil and almonds, a fairly simple preparation. It is very typical in the Alpujarra area of Granada.
Torta real de Motril, a typical sweet from Granada to savour in winter.
From the coastal area of Granada we know the torta real de Motril, a typical sweet in the winter months around Christmas time. It has a base of almonds and sugar cane.
Make a Granada city break and discover where to eat in Granadahere we leave you 10 must-sees and things to doand also excursions to see Granada from Malaga.