Marbella y Puerto Banús, dos destinos icónicos de la Costa del Sol en la provincia de Málaga, son conocidos por su belleza escénica y su ambiente de lujo. Sin embargo, lo que realmente destaca en esta región es su vibrante escena gastronómica de alta cocina.
Desde sabores mediterráneos hasta innovadoras creaciones culinarias, desde Visitanddo.com te presentamos una selección de los 5 mejores restaurantes de alta cocina en Marbella y Puerto Banús, donde podrás deleitar tus sentidos con platos exquisitos y una experiencia culinaria inolvidable.
5 Restaurantes de Alta Cocina en Marbella
1 – Boho Club Restaurant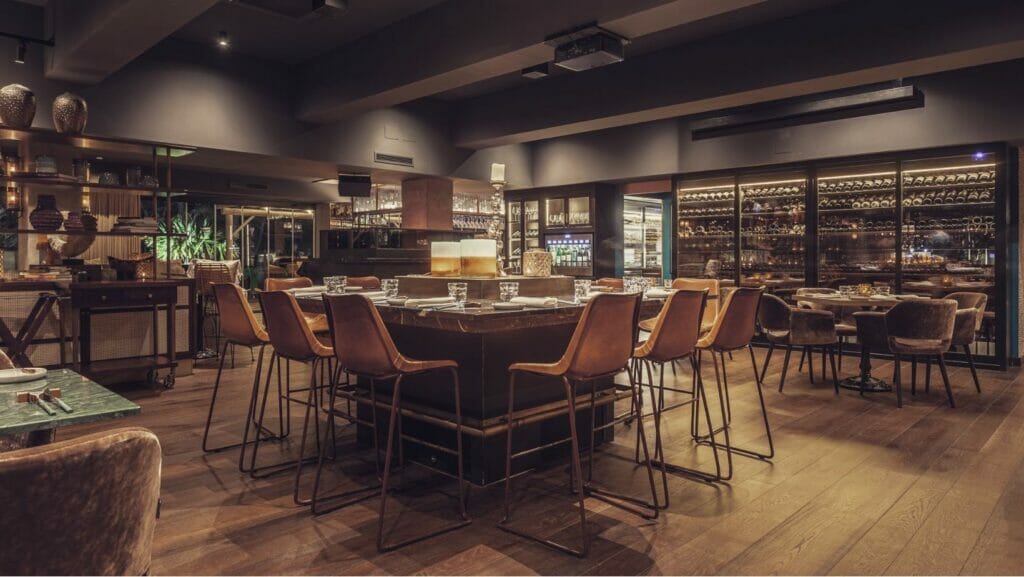 Ubicado en el hotel con el mismo nombre Boho Club, es un restaurante con espacios gourmets para todos los gustos. Dirigido por el chef Diego del Río, combina una gastronomía de autor con un ambiente de lujo, exclusivo y un servicio cercano. Para disfrutar de todas las comidas del día, desde desayunos hasta cenas con un servicio de cocina ininterrumpida para ofrecer una experiencia lo más adaptada, con una amplia selección de vinos para acompañar a una gastronomía multidisciplinar.
2 – Leña de Dani García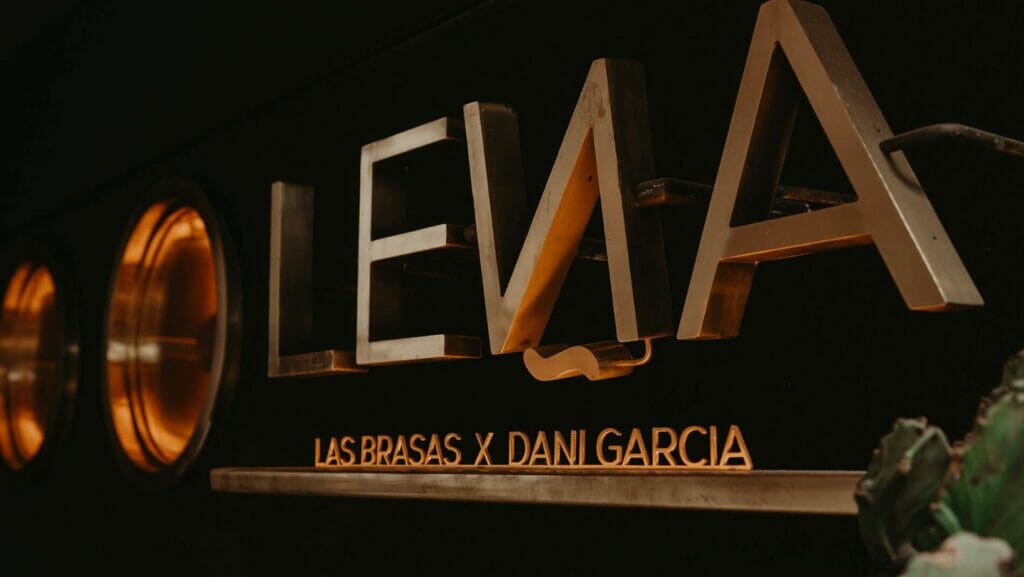 Leña es otro fascinante concepto dentro del restaurante Dani García en Marbella, chef con tres estrellas Michelín. Con un enfoque en la cocina de leña y fuego, este espacio ofrece una experiencia culinaria única y reconfortante. Los ingredientes de alta calidad se transforman en platos sabrosos y ahumados, creando una combinación perfecta de tradición y modernidad. Desde suculentos cortes de carne hasta pescados y mariscos frescos, cada bocado en Leña es una experiencia que despierta los sentidos y satisface el apetito más exigente.
3 – Restaurante Skina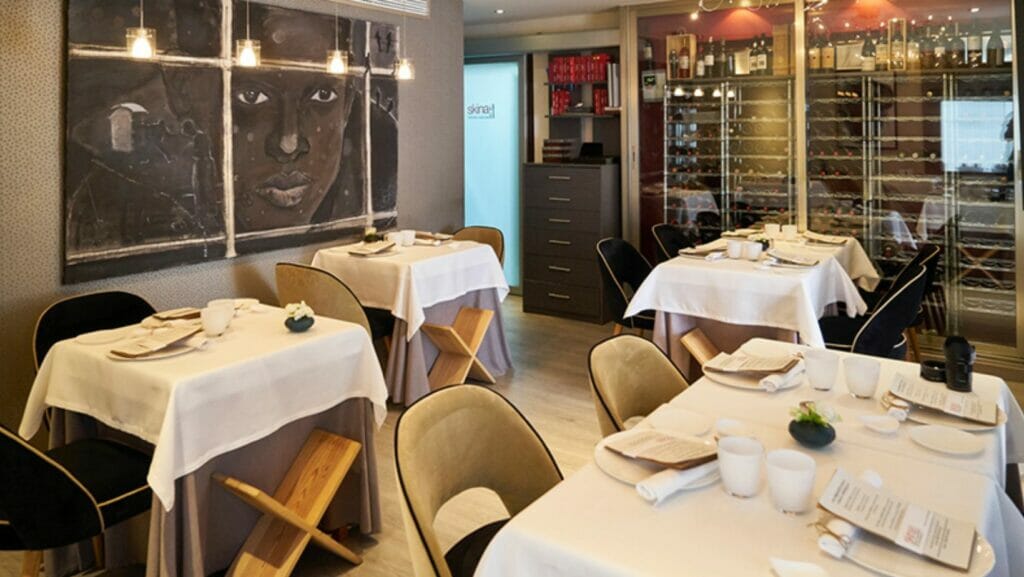 En el corazón del casco antiguo de Marbella se encuentra el encantador restaurante Skina. Con dos estrella Michelin, este íntimo establecimiento se especializa en una cocina de autor con un enfoque en los productos locales de temporada. El chef Marcos Granda combina ingredientes frescos de la región con técnicas culinarias sofisticadas para crear platos exquisitos y llenos de sabor. El ambiente acogedor y la atención personalizada hacen de Skina un lugar perfecto para disfrutar de una experiencia culinaria única.
4 – Restaurante Messina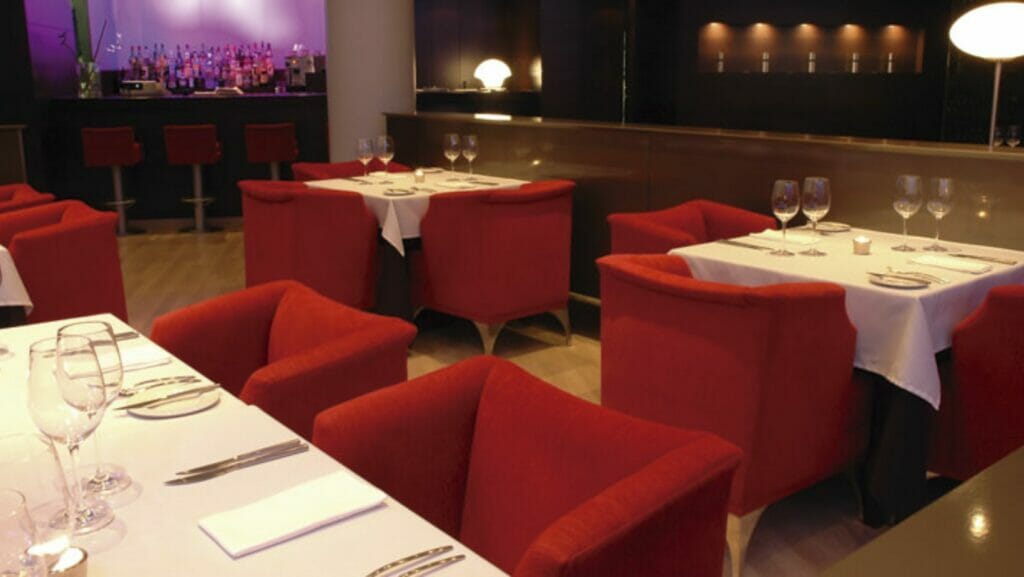 The restaurante Messina, ubicado en Marbella, ofrece una experiencia gastronómica contemporánea con influencias mediterráneas. Con una estrella Michelin, el chef Mauricio Giovanini combina ingredientes frescos y de calidad con técnicas modernas para crear platos llenos de sabores y texturas sorprendentes. Disfruta de su menú degustación y déjate seducir por su atención al detalle y su elegante presentación. El ambiente cálido y sofisticado de Messina crea el escenario perfecto para disfrutar de una velada gastronómica inolvidable.
5- Restaurante Lobito de Mar Marbella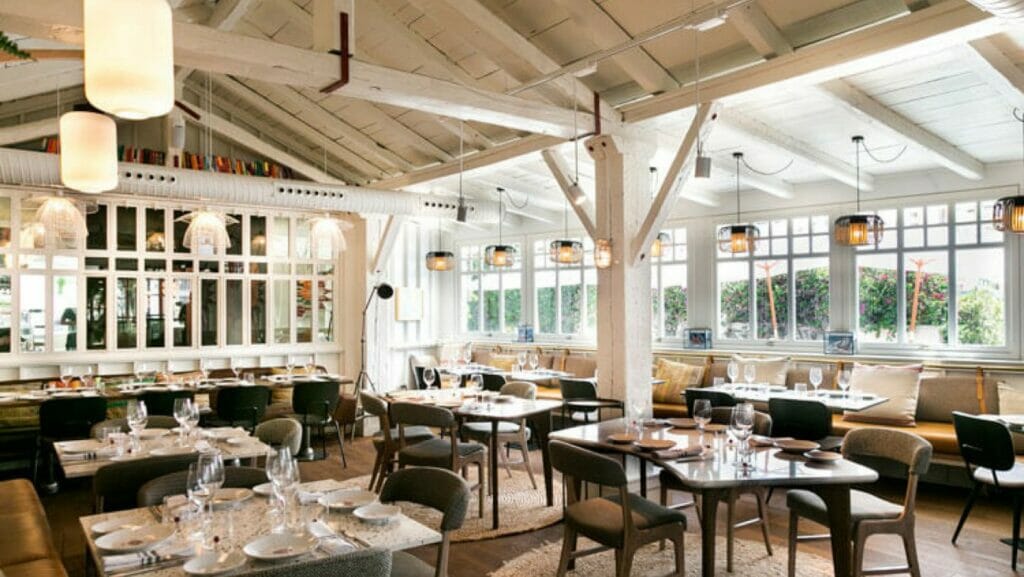 Lobito de Mar, ubicado en Marbella, es el lugar perfecto para los amantes de los mariscos y pescados frescos. Dirigido por el chef Dani García, este restaurante ofrece una experiencia culinaria basada en productos del mar de alta calidad. Desde ostras frescas hasta platos creativos como el «Bikini de Mar», Lobito de Mar sorprende con sabores del mar preparados con técnicas culinarias innovadoras. Disfruta de una comida deliciosa en un ambiente marítimo y sofisticado.
Aprovecha tu visita a la Costa del Sol y además de disfrutar de una alta cocina en Marbella para deleitar el paladar, visita Marbella y Puerto Banús. Te facilitamos 2 mini guías de cosas que visitar y que hacer en Marbella y en Puerto Banús:
Excursions to Marbella, Puerto Banus and Mijas - The best way to get to know these destinations in one day
We recommend that you take advantage of the Excursión a Marbella y Puerto Banús desde Málaga y desde Costa del Sol so that you don't miss any detail of qué visitar y qué hacer en Marbella y Puerto Banús.
Excursions from Marbella & Excursions from Puerto Banus
If you are in the area of Marbella and Puerto Banus and you want to discover the different points of Andalusia from Marbella and Puerto Banus, here are the available excursions:
Marbella y Puerto Banús ofrecen una experiencia culinaria extraordinaria con sus restaurantes de alta cocina. Desde sabores marinos hasta reinterpretaciones de la cocina tradicional andaluza, estos restaurantes te sorprenderán y deleitarán con cada plato. Disfruta de la excelencia culinaria y sumérgete en la magia de la alta cocina en Marbella y Puerto Banús, donde los placeres gastronómicos se combinan con el lujo y el encanto de la Costa del Sol.